Sold out
Don't be sad. You might like these alternatives: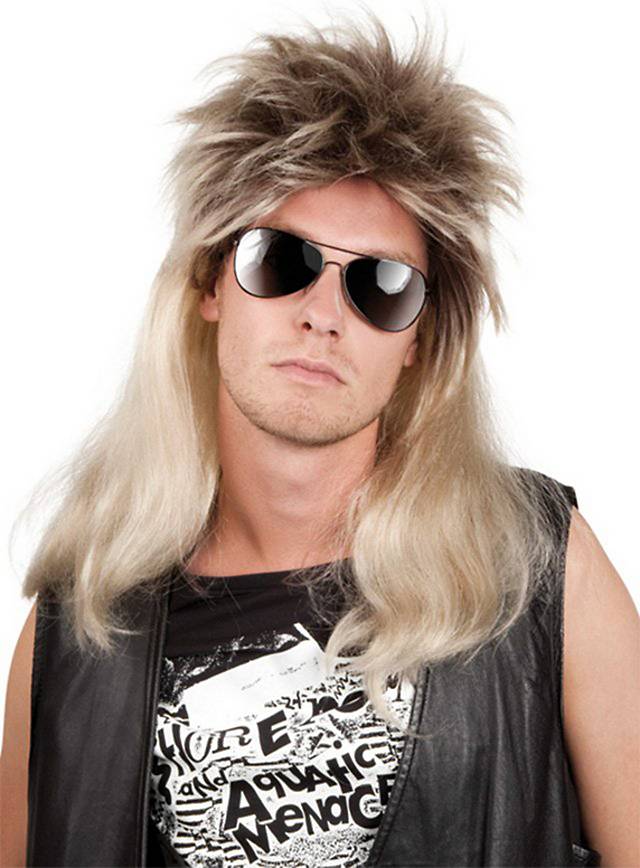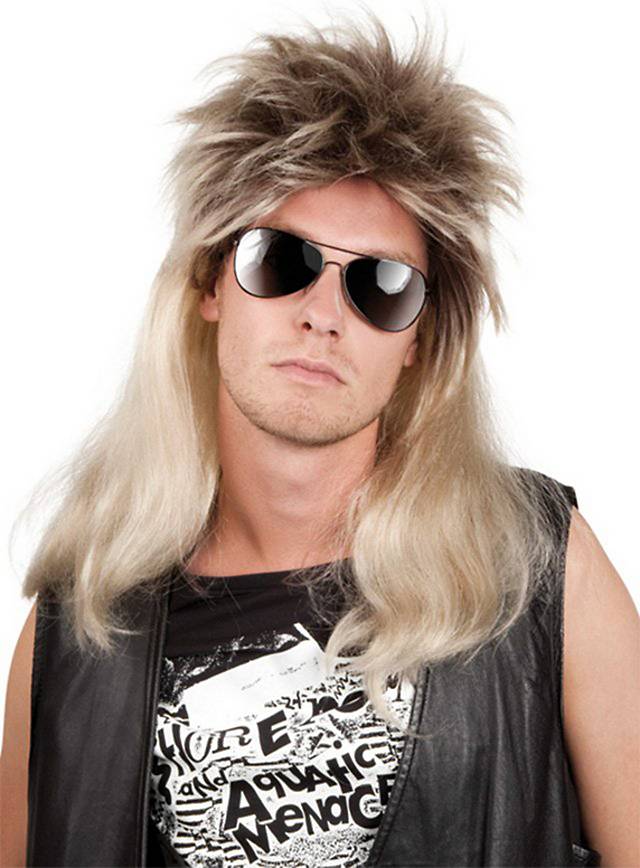 Metal Rocker Wig
Included in delivery
Metal rocker wig, 1-piece
Without any other costume pieces or accessories shown
Product Description
With this glamorous, dirty blond Metal Rocker wig, you can show off the rock star in you – or make your air guitar more convincing.
Dirty blond with dark roots, short on top and long and flowing over your shoulders – this is our Metal Rocker wig. Play a long, rebellious guitar solo and let your long hair wave wildly around your head. Our Metal Rocker wig for an authentic hard rocker look. And the flexible net base guarantees staying power and a perfect fit for every head size.
Metal rocker wig, 1-piece
Without any other costume pieces or accessories shown
Material
100% chlorofibre
You may also like:
-23%
Jailbird
Special Effect
12,90 €
from 9,90 €
Hawaii Flower Necklace
Jewelry
3,90 €
Pinocchio
Nose
14,90 €
-23%
Hard Rocker
Special Effect
12,90 €
9,90 €
1970s Hair black
Wig
19,90 €
-41%
Bite & Bleed Blood Capsules
Special Effect
4,90 €
2,90 €
-20%
Top Gun Pilot
Costume
74,90 €
59,90 €
-23%
Gangsta
Special Effect
12,90 €
9,90 €
-17%
Demon Medallion
Jewelry
5,90 €
4,90 €
-11%
Mozart
Wig
44,90 €
39,90 €
Afro
Wig
24,90 €
Pilot Glasses black
Accessory
9,90 €
Pimp
Beard available in 6 colors
14,90 €
-23%
Biker
Special Effect
12,90 €
from 9,90 €
Rockstar Guitar silver Medallion
Jewelry
19,90 €
-23%
Bandit
Special Effect
12,90 €
9,90 €
-23%
Skulls
Special Effect
12,90 €
9,90 €
Reporter
Teeth
12,90 €
-20%
Mullet
Wig
49,90 €
39,90 €
-20%
The King's 70's Sunglasses gold
Accessory
9,90 €
7,90 €
-23%
Rockabilly
Special Effect
12,90 €
9,90 €
Samurai Warrior
Wig
24,90 €
Payment & Support
✓ Fast and secure payment
✓ Payment options incl. PayPal and invoice
✓ 24/7 service and ordering
Orders & Shipping
✓ Free of charge on orders of €30 or more within Germany
✓ We deliver worldwide
✓ Super speedy express shipping
Claims & Returns
✓ Free return shipping on orders of €40 or more within Germany
✓ 14 days right of return
✓ Easy and hassle-free