Sold out
Don't be sad. You might like these alternatives: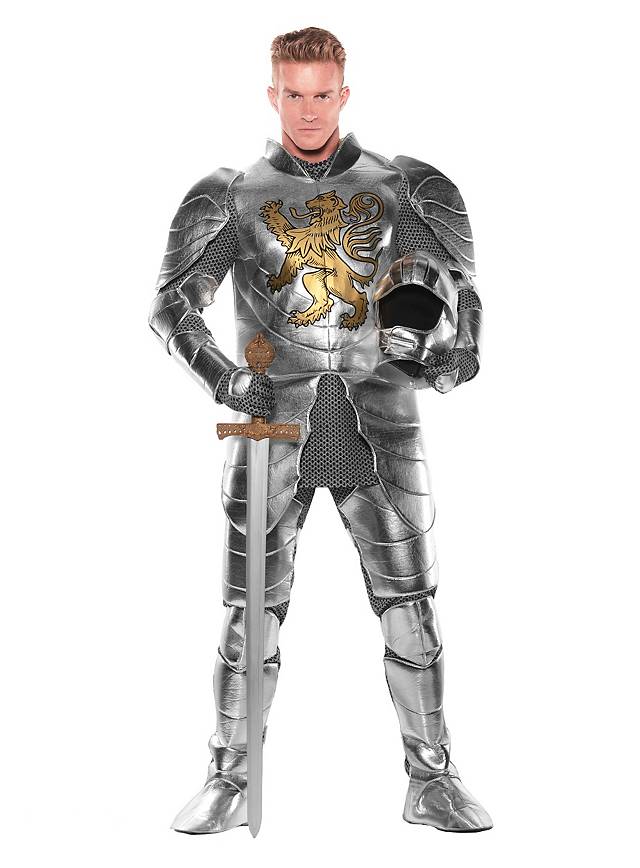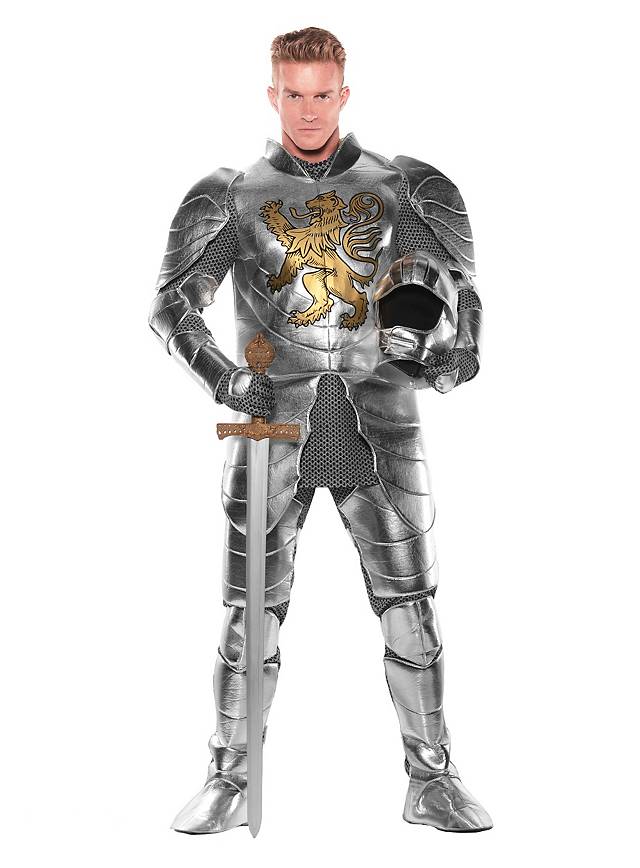 Knight Armor Costume
High quality costume for a great price
Included in delivery
Knight Armor costume, 9-piece
With top, incl. shoulders
With helmet, incl. visor
With trousers, incl. greaves
With a pair of bracers
With a pair of gloves
With a pair of shoe tops
Without sword any other costume pieces or accessories shown
Product Description
A knight in shining armor: light, smooth and oh-so-charming knight costume for brave warriors. High quality at a great price.
Material
100% polyester
You may also like:
Sleeping Beauty
Costume
69,90 €
Hero Sword
Toy Weapon
14,90 €
Two Handed Sword
Toy Weapon
14,90 €
The Hobbit Glamdring
Toy Weapon
24,90 €
-20%
Knife Cuts
Special Effect
14,90 €
11,90 €
-21%
Maidservant
Costume
69,90 €
from 54,90 €
-30%
Warrior Maid
Costume
99,90 €
69,90 €
Sexy Cavalier Dame
Costume
49,90 €
Lady's Maid
Costume
89,90 €
Knight
Beard available in 6 colors
39,90 €
Sexy Joan of Arc
Costume
59,90 €
Maid Marian
Costume
59,90 €
Knight's sword 90cm Medieval 2nd Edition
Foam Weapon
54,90 €
-23%
Crusader Knight
Costume
129,00 €
from 99,90 €
Knight's helmet
Accessory
34,90 €
Your Favourite
Knight Armor Kids Costume
Kids Costume
49,90 €
Your Favourite
Robber Baron
Beard available in 6 colors
44,90 €
Your Favourite
Lady knight
Costume
49,90 €
Boot Tops
Accessory
24,90 €
Payment & Support
✓ Fast and secure payment
✓ Payment options incl. PayPal and invoice
✓ 24/7 service and ordering
Orders & Shipping
✓ Free of charge on orders of €30 or more within Germany
✓ We deliver worldwide
✓ Super speedy express shipping
Claims & Returns
✓ Free return shipping on orders of €40 or more within Germany
✓ 14 days right of return
✓ Easy and hassle-free
Reviews
Knight Armor Costume
(19)
3.9 out of 5 stars
verified purchase

Great quality

Emma
back to top