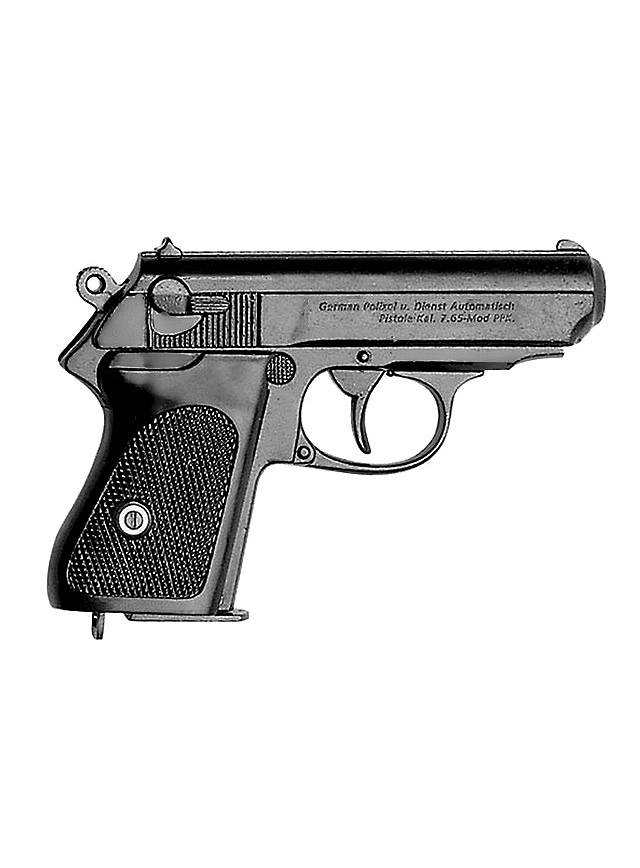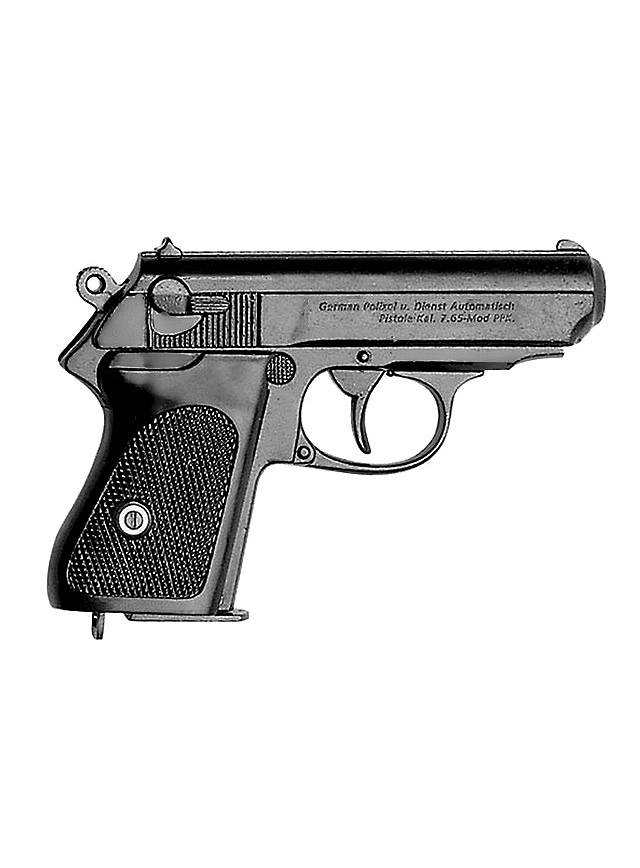 Deutsche Polizeipistole Dekowaffe
Product Description
All of our replica handguns have moving parts like a trigger and magazine catch (if applicable). But they do not fire and are therefore not dangerous. In the tradition of the armorers and gunsmiths of the past, these replicas have been painstakingly handcrafted in consultation with well preserved pieces in armory collections and historical drawings and prototypes. The wooden parts are real wood and the metal parts are made of a high-strength zinc-aluminum alloy. Specially-developed imitation ivory is used for the ivory handles and decorations. This pistol is 18 cm long.
Bitte beachten: Laut § 42a des deutschen Waffengesetzes (WaffG) ist es verboten, Anscheinswaffen in der Öffentlichkeit mit sich zu führen. Beim Transport müssen sie gut verschlossen sein. Unter Anscheinswaffen versteht man auch nicht-funktionale Nachbildungen mit dem Aussehen von Schusswaffen. Bei Veranstaltungen, wie z.B. einem LARP-Event oder Mittelalterfest informiert Ihr Euch am besten im Vorfeld direkt beim Veranstalter, ob solche Dekowaffen erlaubt sind.
Achtung: Laut Schweizer Waffengesetz (Stand: 2013) muss beim Import von Imitationswaffen (in diesem Falle Dekowaffen, bzw. Deko-Schusswaffen) in die Schweiz ein Waffenerwerbsschein vorliegen. Wir können die betreffenden Artikel problemlos an Euch versenden, allerdings müsst Ihr Euch dann i.d.R. Euer Paket unter Vorlage der benötigten Papiere selbst bei der zuständigen Zollstelle abholen. Weitere Informationen erfährst Du auch auf unserer Kundeninformations-Seite.
You may also like:
Larp Bow (120cm/26lbs)
Foam Weapon
89,90 €
Robin Hood Classic
Costume
69,90 €
-43%
Theatre Blood
Special Effect
6,90 €
3,90 €
-43%
Strip Search Sally
Costume
69,90 €
39,90 €
-33%
Seventies Wig
Wig
44,90 €
29,90 €
Lady Law
Costume
69,90 €
Emperor
Beard available in 6 colors
14,90 €
Geek Glasses
Accessory
8,90 €
Kalashnikov AK47
Replica Weapon
229,00 €
Pimp Shoes white
Shoes
59,90 €
Platform Boots with Zipper black
Shoes
59,90 €
Godfather
Mask
59,90 €
-13%
Fingerless Gloves black
Accessory
14,90 €
12,90 €
Italienische Militärpistole
Replica Weapon
129,00 €
25 Rounds for 45 Colt
Accessory
24,90 €
-18%
English Agent Suit blue
Costume
169,00 €
139,00 €
-25%
Policewoman
Costume
79,90 €
from 59,90 €
Deutsche Militärpistole
Replica Weapon
69,90 €
Whistle
Accessory
2,90 €
Gloves white
Accessory
3,90 €
-41%
Bite & Bleed Blood Capsules
Special Effect
4,90 €
2,90 €
38 Colt Revolver
Replica Weapon
99,90 €
-20%
Sunglasses "Cop"
Accessory
9,90 €
7,90 €
Payment & Support
✓ Fast and secure payment
✓ Payment options incl. PayPal and invoice
✓ 24/7 service and ordering
Orders & Shipping
✓ Free of charge on orders of €30 or more within Germany
✓ We deliver worldwide
✓ Super speedy express shipping
Claims & Returns
✓ Free return shipping on orders of €40 or more within Germany
✓ 14 days right of return
✓ Easy and hassle-free
Reviews
Deutsche Polizeipistole Dekowaffe
(2)
5 out of 5 stars
back to top