Zombie Teeth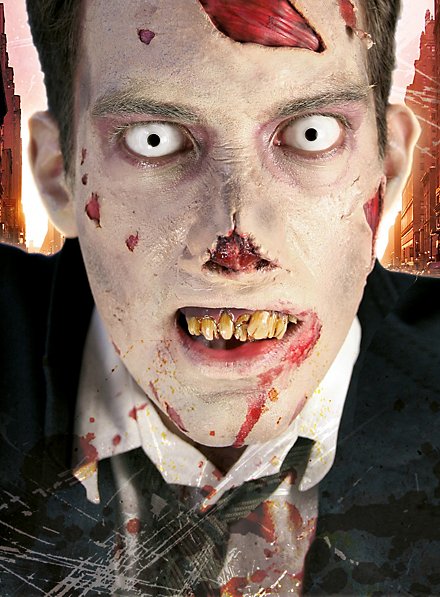 Zombie Teeth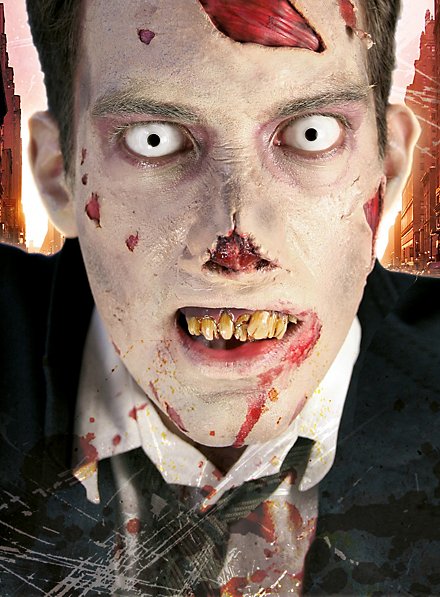 Zombie Teeth
Included in delivery
One row of zombie teeth
Container of dental putty
Product Description
Terrifying teeth straight out of the coolest horror orfantasy films! This is the look: presenting the latest generationof creepy maskworld.com monster teeth. You can fit the
acrylic teeth
to yourown teeth
easily and quickly
using the two-component dental putty enclosed. The teethcan be reused as required. Due to their
perfect fit
and
high wearing comfort
,you can talk and drink like a normal troll with this easy-to-use prosthetic piece! And even though you won't notice that you're wearing themafter a short time, their
high-quality and super cool design
will make sure that your lurid look lives in infamy!
Tip:
Material
Teeth: dental acrylic; dental putty: silicone
Attention! This product is not a toy. Attention! Choking hazard ? small parts. Intended for use by teenagers and adults age 14 and up. Do not use this product if you are allergic to any of the ingredients listed. Not suitable for use on crowns or braces. Remove the adjusted teeth for eating, drinking or sleeping. Do not use for biting.
Shelf life 12 months
Payment & Support
✓ Fast and secure payment
✓ Payment options incl. PayPal and invoice
✓ Service Mo-Fr from 9 am to 5 pm
Orders & Shipping
✓ Free of charge on orders of €50 or more within Germany
✓ We deliver worldwide
✓ Super speedy express shipping
Claims & Returns
✓ Free return shipping on orders of €40 or more within Germany
✓ 14 days right of return
✓ Easy and hassle-free