Kryolan Tuplast Scar Paste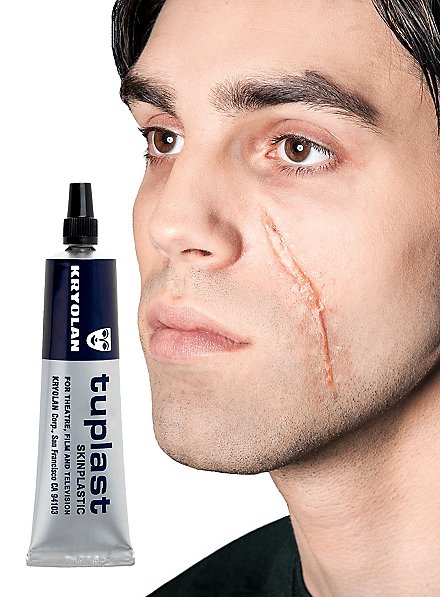 Kryolan Tuplast Scar Paste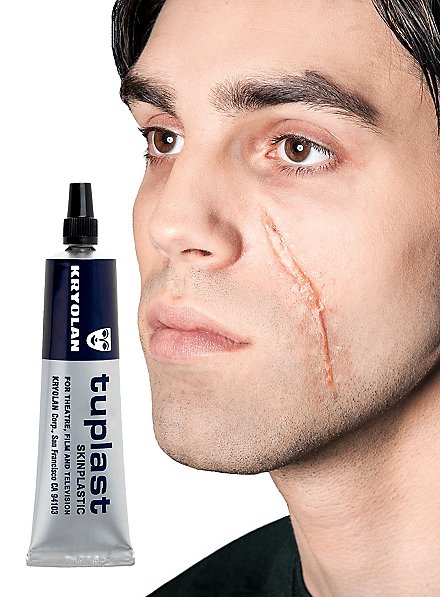 Kryolan Tuplast Scar Paste
Included in delivery
A tube of Tuplast scar paste
Content: 15 ml
Product Description
Apply Tuplast directly from the tube and use acetone and suitable tools or cotton buds to create realistic scars. Tuplast is ideal for creating small, deep cuts and knife wounds. You can apply make-up to Tuplast as soon as it has dried.
SFX product, not a cosmetic. Soluable in acetone. R/S code: R11 highly flammable For professional use only.
Material
Acetone, Methyl Methacrylate
Keep out of the reach of children. Do not use this product if you are allergic to any of the ingredients listed. Vapours may cause drowsiness or dizziness.
Payment & Support
✓ Fast and secure payment
✓ Payment options incl. PayPal and invoice
✓ Service Mo-Fr from 9 am to 5 pm
Orders & Shipping
✓ Free of charge on orders of €50 or more within Germany
✓ We deliver worldwide
✓ Super speedy express shipping
Claims & Returns
✓ Free return shipping on orders of €40 or more within Germany
✓ 14 days right of return
✓ Easy and hassle-free
back to top