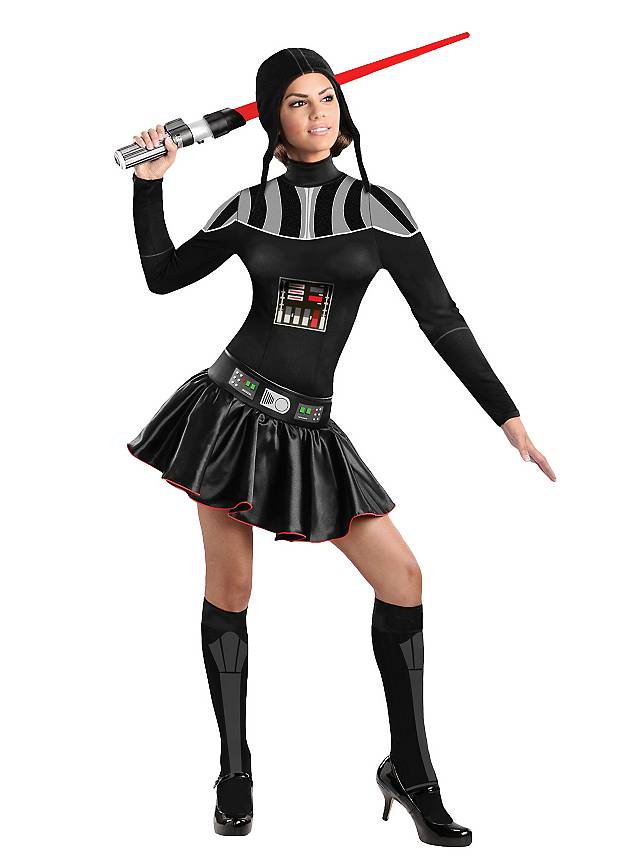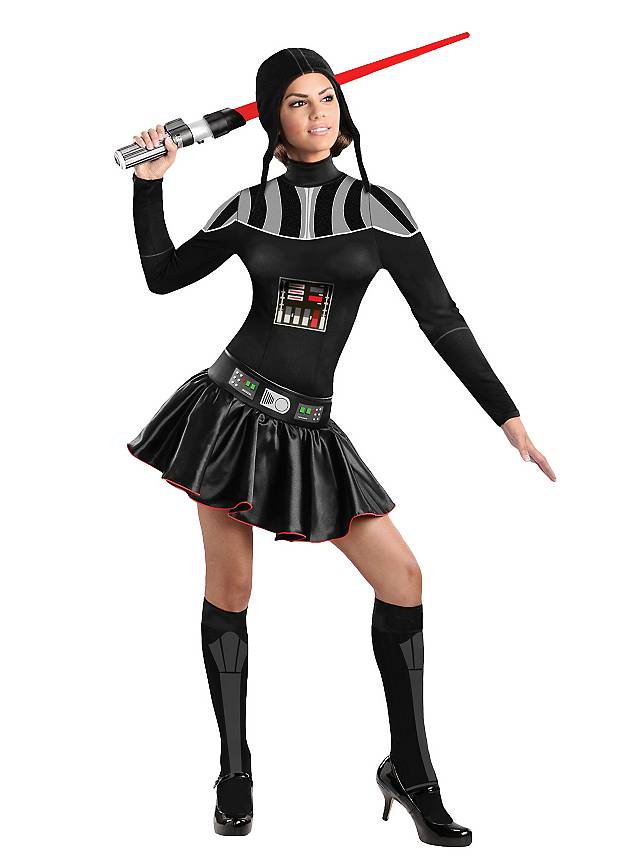 Sexy Miss Vader Costume
Official costume from the Star Wars universe
Included in delivery
Sexy Miss Vader costume, 5-piece
With mini dress
With cap
With a pair of knee socks
With belt
Without lightsaber or any other costume pieces or accessories shown
Product Description
Star Wars for women adds a new costume to the galaxy: an attractive reference to that dark Sith lord, Darth Vader! Perfect couples costume for Halloween or your theme party. Add a lightsaber and make the party happen.
Sexy Miss Vader costume, 5-piece
With mini dress
With cap
With a pair of knee socks
With belt
Without lightsaber or any other costume pieces or accessories shown
Material
dress, stockings: 100% polyester; hood: 100% acrylic
You may also like:
-50%
Sexy Bullfighter
Costume
49,90 €
24,90 €
Gloves black
Accessory
4,90 €
Net Petticoat black
Costume Part
26,90 €
-25%
Military Commander
Costume
79,90 €
59,90 €
Voice Changer
Accessory
16,90 €
Sexy Flight Instructor
Costume
54,90 €
-56%
Clone Trooper "Rex"
Costume
89,90 €
from 39,90 €
-25%
Lady Commander
Costume
59,90 €
44,90 €
-14%
Foxy Lady
Costume
69,90 €
59,90 €
-17%
Sexy Miss Ghostbuster
Costume
59,90 €
from 49,90 €
The Dark Knight Rises Catwoman
Accessory
24,90 €
Sexy Miss Freddy Krueger
Costume
59,90 €
-60%
Sexy Superhero
Costume
49,90 €
19,90 €
-20%
Star Wars Stormtrooper
Costume
99,90 €
from 79,90 €
-60%
Sexy Miss Leatherface
Costume
49,90 €
19,90 €
-17%
Raccoon Cub
Kids Costume
59,90 €
from 49,90 €
Death Trooper Deluxe
Costume
99,90 €
-38%
Sexy Gypsy Woman
Costume
39,90 €
from 24,90 €
Minnie Mouse Ears
Accessory
12,90 €
Star Wars Darth Vader
Kids Costume
59,90 €
-21%
Star Wars Sexy Princess Leia
Costume
69,90 €
from 54,90 €
-43%
Star Wars Sexy Padmé Amidala
Costume
69,90 €
from 39,90 €
-10%
Original Darth Vader
Costume
99,90 €
from 89,90 €
Queen Amidala
Costume
59,90 €
Payment & Support
✓ Fast and secure payment
✓ Payment options incl. PayPal and invoice
✓ 24/7 service and ordering
Orders & Shipping
✓ Free of charge on orders of €30 or more within Germany
✓ We deliver worldwide
✓ Super speedy express shipping
Claims & Returns
✓ Free return shipping on orders of €40 or more within Germany
✓ 14 days right of return
✓ Easy and hassle-free
Reviews
Sexy Miss Vader Costume
(4)
4.5 out of 5 stars
back to top