Sold out
Don't be sad. You might like these alternatives: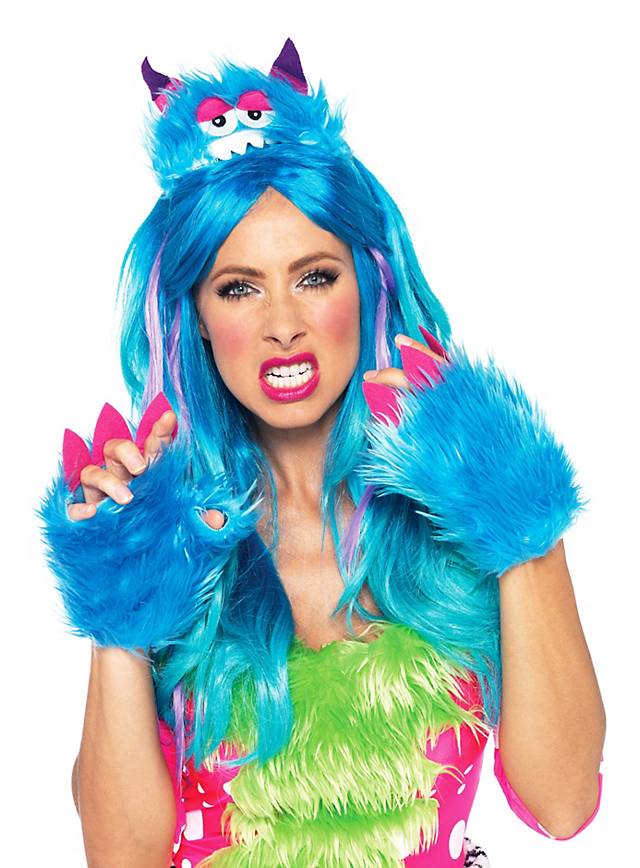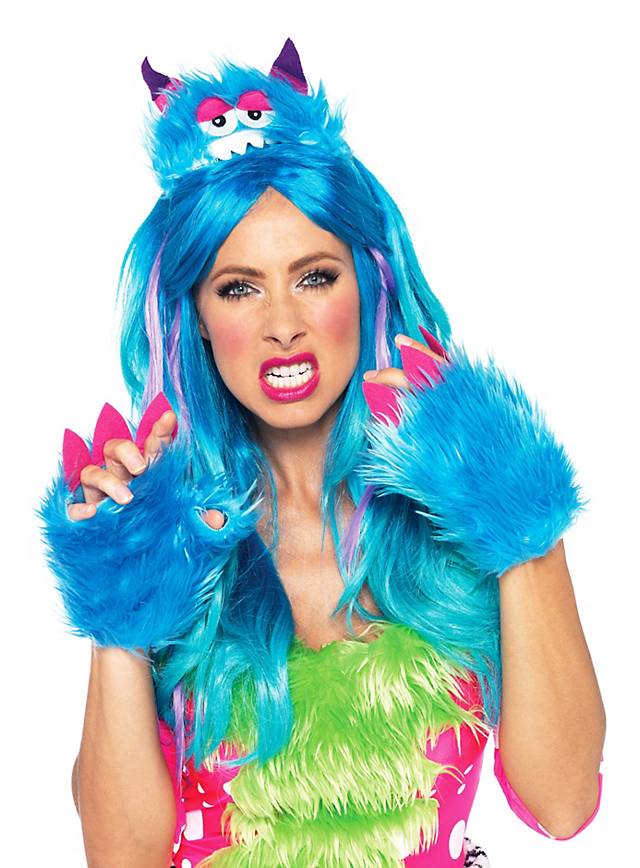 Monster turquoise Accessory set
Included in delivery
Monster turquoise accessory set, 3-piece
With hair band
With a pair of gloves
Without any other costume pieces or accessories shown
Product Description
Not all monsters are mean. This one is especially cuddly and lovable. Fun Halloween accessories for a super colorful look!
Monster turquoise accessory set, 3-piece
With hair band
With a pair of gloves
Without any other costume pieces or accessories shown
Material
58% acrylic, 42% polyester
You may also like:
-44%
Club Monster
Costume
89,90 €
49,90 €
Long hair purple
Wig
16,90 €
-17%
Lion Cub
Kids Costume
29,90 €
24,90 €
-33%
Short Petticoat pink-turquoise
Costume Part
29,90 €
19,90 €
Organza Tutu black
Costume Part
24,90 €
-17%
Mermaid Wig blue
Wig
29,90 €
24,90 €
Rainbow Stockings
Accessory
11,90 €
Ombré Wig purple-black
Wig
29,90 €
Monster bright green
Accessory
19,90 €
Feather Boa turquoise
Accessory
7,90 €
Rainbow Rave Wig
Wig
29,90 €
Long Hair blueberry
Wig
16,90 €
-17%
Fluffies turquoise
Accessory
29,90 €
24,90 €
Wild Thing
Costume
from 64,90 €
-67%
Tropical Monster Girl
Costume
89,90 €
from 29,90 €
Fluffies purple
Accessory
29,90 €
-17%
Fluffies pink
Accessory
29,90 €
24,90 €
Furry Wrist Wallet blue
Accessory
12,90 €
Striped Rainbow Stockings
Accessory
9,90 €
Long Body neon-green
Costume Part
26,90 €
Payment & Support
✓ Fast and secure payment
✓ Payment options incl. PayPal and invoice
✓ 24/7 service and ordering
Orders & Shipping
✓ Free of charge on orders of €30 or more within Germany
✓ We deliver worldwide
✓ Super speedy express shipping
Claims & Returns
✓ Free return shipping on orders of €40 or more within Germany
✓ 14 days right of return
✓ Easy and hassle-free
Reviews
Monster turquoise Accessory set
(1)
4 out of 5 stars
back to top