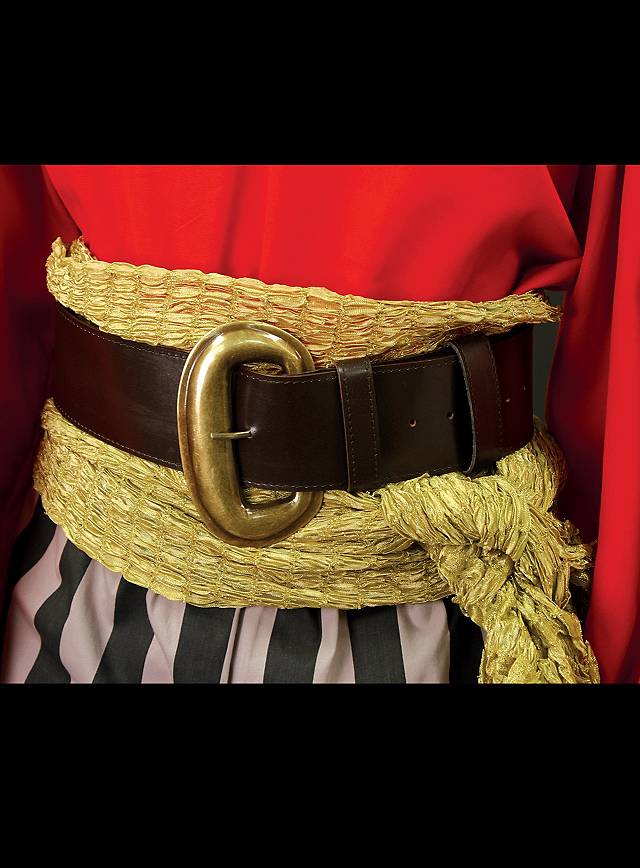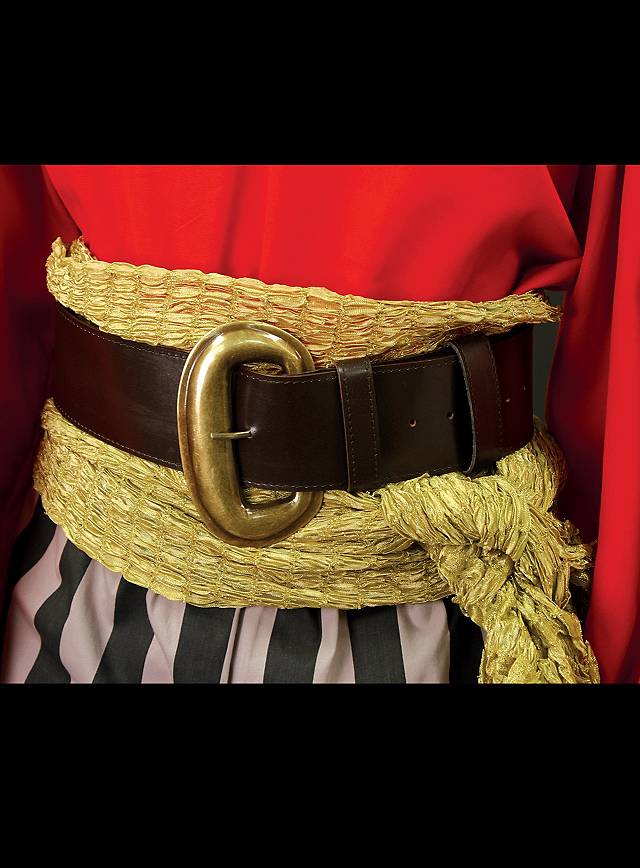 Belt - Buccaneer
Wide pirate belt with round brass buckle for real buccaneers!
Included in delivery
Belt - Pirate , 1-piece
Without pirate sash
Product Description
This Pirate Belt has a total length of approx. 145 cm and is around 7.5 cm wide. The brass buckle measures approx. 13x8 cm
You know high-quality garb when you see it because it doesn't hold back, even at the flanks. What we're trying to say is that this Pirate Belt is the ideal accessory – not only for buccaneers but for everyone who wears belts. There's nothing costume about it: the belt is made of genuine leather and the buckle is brass. Pirates wear daggers and/or pouches of money on their belts... "... and a bottle of rum!"
Belt - Pirate , 1-piece
Without pirate sash
Material
Genuine leather, brass
You may also like:
Large Ruby Ring
Jewelry
14,90 €
Buccaneer
Wig
29,90 €
Leather tricorn hat - Hawkins
Accessory
89,90 €
-40%
Adventurer Shirt
Costume Part
49,90 €
29,90 €
Breeches
Costume Part
29,90 €
Belt Pouch - Traveller
Accessory
19,90 €
Musketeer Boot Tops
Accessory
24,90 €
Frock - Silver, blue
Costume Part
from 119,00 €
Pirate Skull Medallion
Jewelry
16,90 €
Knee Socks
Accessory
9,90 €
Money Pouch with Gold Coins
Accessory
4,90 €
Tricorn Hat
Accessory
39,90 €
-9%
Pirate Bandana
Accessory
32,90 €
from 29,90 €
Tricorn Hat with gold border
Accessory
39,90 €
Pirate Bandanna
Accessory
7,90 €
Medieval Shirt
Costume Part
from 29,90 €
Golden Pirate Medallion
Jewelry
14,90 €
Nobles Shirt black
Costume Part
59,90 €
Vest - Corsair
Costume Part
89,90 €
Pirate Pants black
Costume Part
39,90 €
-14%
Pirate Sash burgundy
Accessory
34,90 €
29,90 €
-23%
Frock - Archibald
Costume Part
129,00 €
99,90 €
Pirate Pistol
Replica Weapon
44,90 €
Frock - Silver, grey
Costume Part
from 139,00 €
Payment & Support
✓ Fast and secure payment
✓ Payment options incl. PayPal and invoice
✓ 24/7 service and ordering
Orders & Shipping
✓ Free of charge on orders of €30 or more within Germany
✓ We deliver worldwide
✓ Super speedy express shipping
Claims & Returns
✓ Free return shipping on orders of €40 or more within Germany
✓ 14 days right of return
✓ Easy and hassle-free