Sold out
Don't be sad. You might like these alternatives: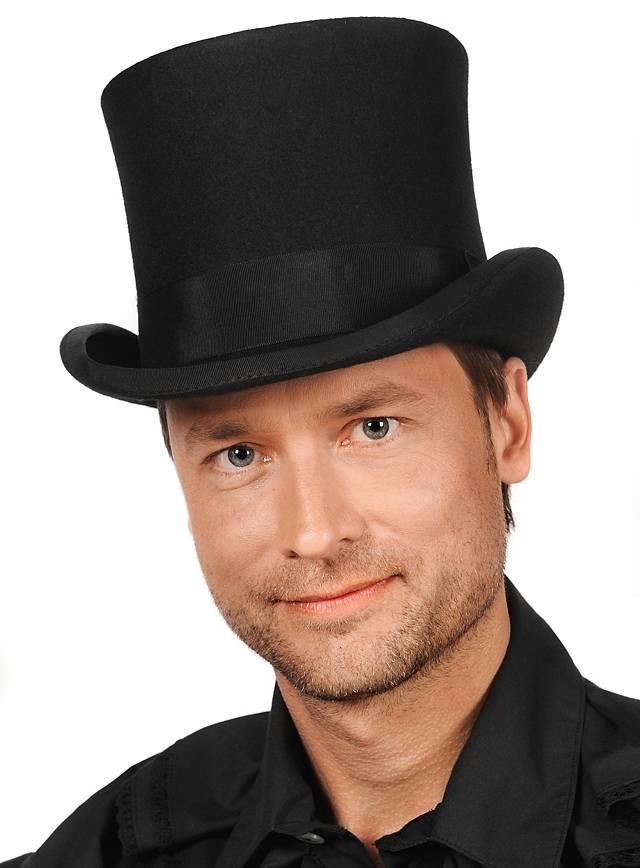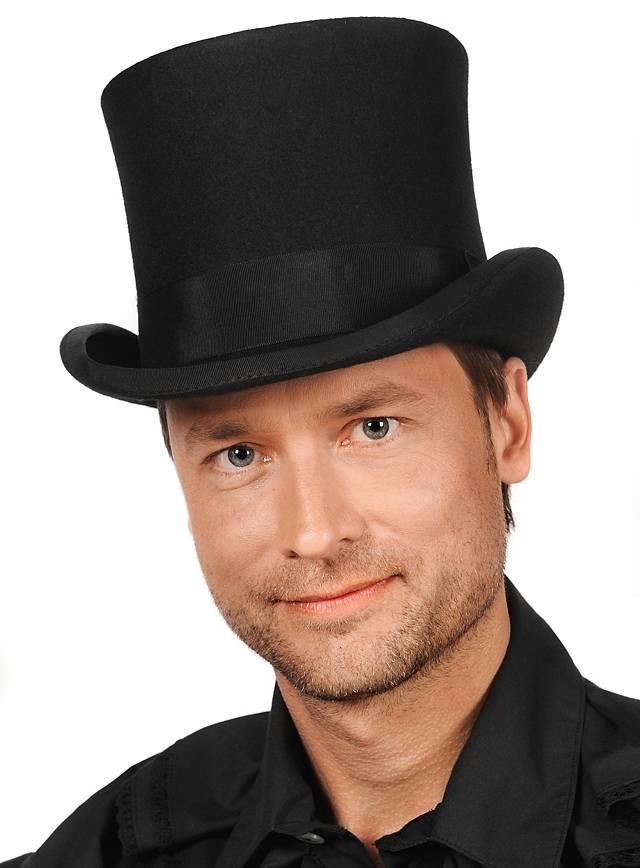 Top Hat
Included in delivery
High-quality hat made of wool felt
Product Description
Which potential lady killer's victim does not feel even more helpless when he's wearing a top hat? Top hats were designed to look terrific and impress the people around them. Almost 16 cm high, our wool felt top hat is decorated with a black hat band and a stylized bow. Its slightly upturned brim makes you look a bit mischievous. Gallant and impish at the same time!
High-quality hat made of wool felt
Material
100% wool
You may also like:
Staff Pick
Lincoln
Beard available in 6 colors
29,90 €
-23%
Dracula
Teeth
12,90 €
9,90 €
Cigarette Holder
Accessory
12,90 €
Your Favourite
Emperor
Beard available in 6 colors
14,90 €
Your Favourite
Mastix Spirit Gum Remover
Special Effect
4,90 €
Staff Pick
Tricorn Hat with gold border
Accessory
29,90 €
Your Favourite
aqua make-up White
Make-up
4,90 €
Staff Pick
Bowler Hat
Accessory
29,90 €
-41%
Bite & Bleed Blood Capsules
Special Effect
4,90 €
2,90 €
Your Favourite
White Cream Make-Up
Make-up
4,90 €
Your Favourite
Make-Up Foundation white
Make-up
3,90 €
Your Favourite
Brush-On Mastix Spirit Gum
Special Effect
4,90 €
Staff Pick
Walking Stick Brass / Gentleman
Accessory
34,90 €
Staff Pick
Sideburns
Beard available in 6 colors
16,90 €
Tailcoat black
Costume
59,90 €
Your Favourite
-13%
Vampire
Costume
149,00 €
from 129,00 €
-40%
Miss Dracula
Costume
49,90 €
from 29,90 €
-20%
Pimp Shoes black
Shoes
49,90 €
from 39,90 €
-13%
Vampire Fangs Classic
Teeth
14,90 €
12,90 €
Steampunk Air Pirate Glasses
Accessory
24,90 €
Gentleman Cape black
Costume Part
39,90 €
Payment & Support
✓ Fast and secure payment
✓ Payment options incl. PayPal and invoice
✓ 24/7 service and ordering
Orders & Shipping
✓ Free of charge on orders of €30 or more within Germany
✓ We deliver worldwide
✓ Super speedy express shipping
Claims & Returns
✓ Free return shipping on orders of €40 or more within Germany
✓ 14 days right of return
✓ Easy and hassle-free