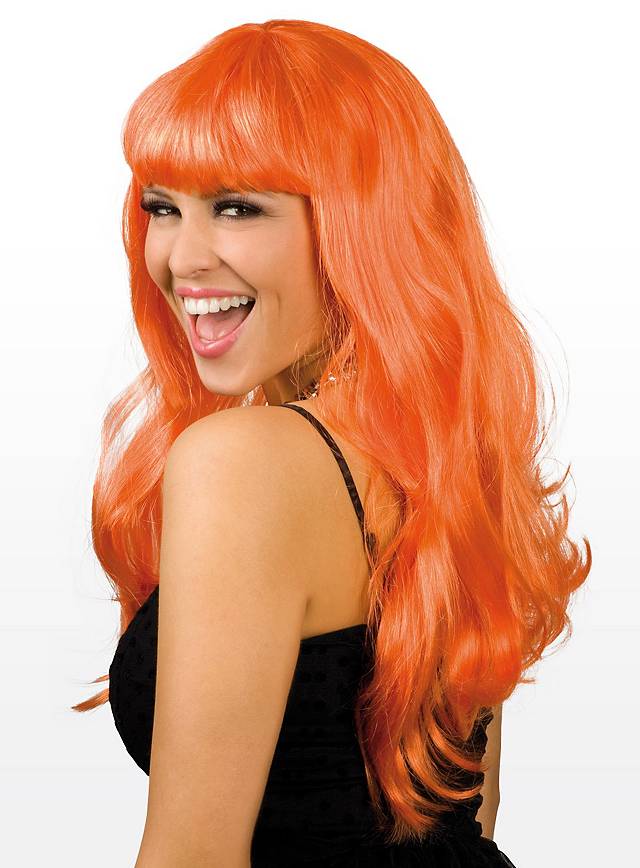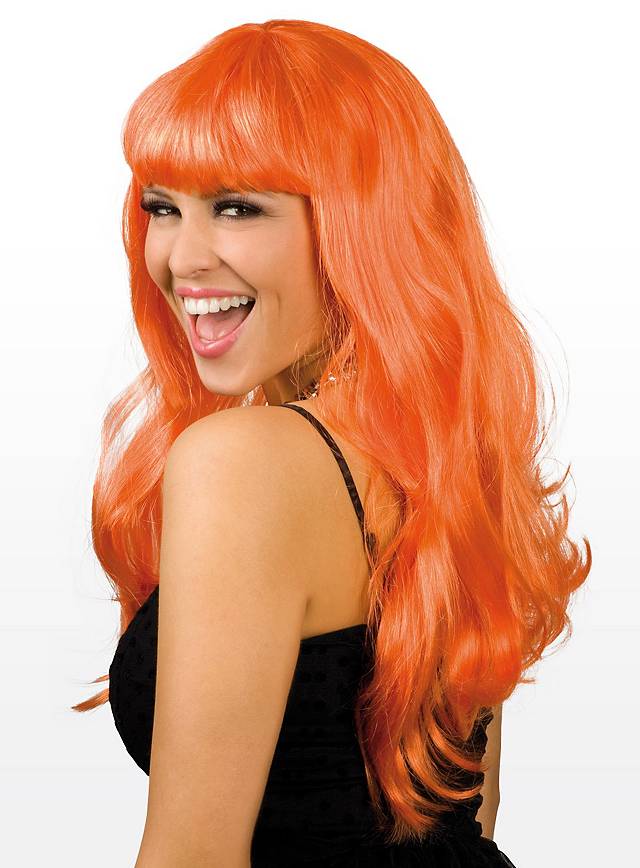 Long Hair persimmon Wig
Included in delivery
Persimmon orange long hair wig, 1-piece
Without any other costume pieces or accessories shown
Product Description
Put on this disco girl long hair wig in persimmon orange and you're ready to party. The long hair with bangs is styled a la Hollywood Retro: straight and shiny with a wave at the end.
Long hair in hot persimmon orange – what could be a better way of standing out and attracting attention on a party or club dance floor? The long, synthetic hair styled a la Hollywood Retro falls in a light, natural wave past your shoulders and features a cheeky, long fringe of bangs at the front. The flexible net base guarantees staying power and a perfect fit for every head size. With this fabulous long hair wig in hot persimmon orange, you can party like a pop star!
Persimmon orange long hair wig, 1-piece
Without any other costume pieces or accessories shown
Material
100% chlorofibre
You may also like:
-14%
Foxy Lady
Costume
69,90 €
59,90 €
Long hair purple
Wig
16,90 €
Circus Clown
Kids Costume
44,90 €
70's Platform Shoes Men gold
Shoes
69,90 €
Short Petticoat turquoise
Costume Part
24,90 €
Ombré Wig purple-black
Wig
29,90 €
Friendly Ghost
Kids Costume
24,90 €
-25%
Policewoman
Costume
79,90 €
from 59,90 €
-20%
Sunglasses "Cop"
Accessory
9,90 €
7,90 €
-50%
Masked Princess
Costume
79,90 €
39,90 €
Platform Boots with Zipper pink
59,90 €
-43%
Sexy Constable
Costume
69,90 €
from 39,90 €
Pearl Necklace short
Jewelry
14,90 €
Wood Elf Ears
Ears
12,90 €
Clown
Make-up
5,90 €
-50%
Sexy Robin
Costume
59,90 €
from 29,90 €
Sexy Nun
Costume
69,90 €
-72%
Kitty Cat
Costume
69,90 €
19,90 €
Spiral Tip Santa Hat
Accessory
24,90 €
Long Hair blond
Wig
16,90 €
-17%
Panda Cub
Kids Costume
29,90 €
24,90 €
-14%
Hawaii Lei Set
Accessory
6,90 €
5,90 €
-20%
Hippie Girl
Costume
49,90 €
39,90 €
Payment & Support
✓ Fast and secure payment
✓ Payment options incl. PayPal and invoice
✓ 24/7 service and ordering
Orders & Shipping
✓ Free of charge on orders of €30 or more within Germany
✓ We deliver worldwide
✓ Super speedy express shipping
Claims & Returns
✓ Free return shipping on orders of €40 or more within Germany
✓ 14 days right of return
✓ Easy and hassle-free
Reviews
Long Hair persimmon Wig
(2)
5 out of 5 stars
back to top