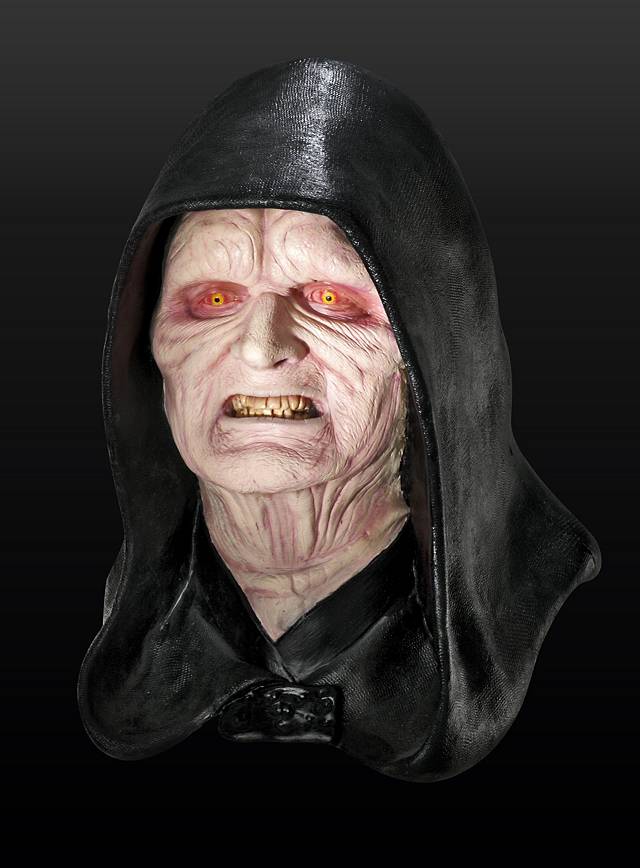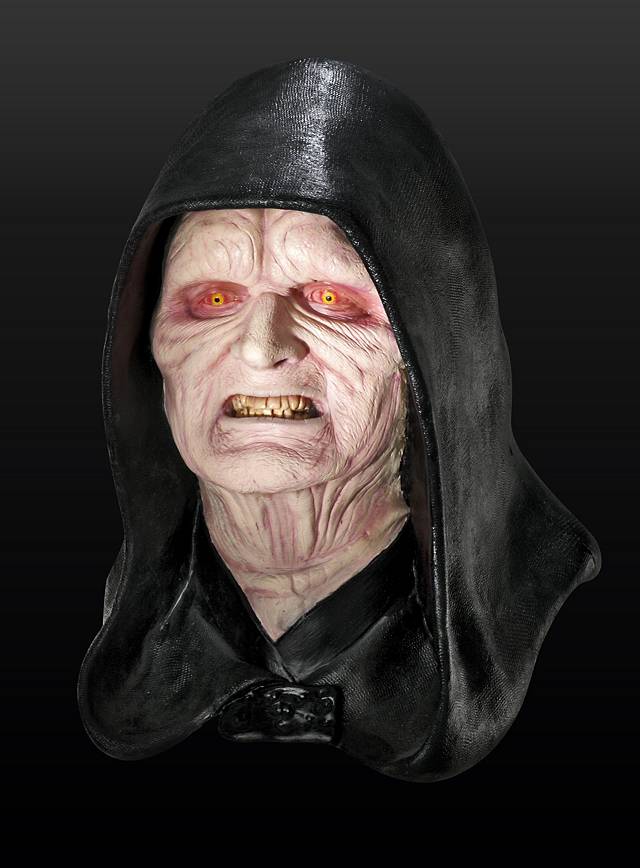 Star Wars Emperor Mask
Included in delivery
One full mask (one size for adults)
Product Description
"Yes, my Master!" When super villain Darth Vader starts sweating under his helmet, emperor Darth Sidious must be sitting at the desk in front of him. You will probably get the same reaction when you pull on this Star Wars Emperor latex full mask. The licensed mask features detailed skin texture with deep furrows, a turkey neck, and hypnotic eyes. The yellow-rimmed pupils contain eye slits so you can see who is cringing in front of you, and nose and mouth openings allow you to breathe easily. The hood made of textured, matte latex is permanently attached to the face. Now you can show the dark side of your power to everyone.
One full mask (one size for adults)
Material
Latex
You may also like:
-11%
Star Wars Darth Vader
Helmet
44,90 €
39,90 €
Star Wars Yoda
Mask
49,90 €
-20%
Star Wars Stormtrooper
Costume
99,90 €
from 79,90 €
-56%
Clone Trooper "Rex"
Costume
89,90 €
from 39,90 €
-10%
Original Darth Vader
Costume
99,90 €
from 89,90 €
Star Wars Darth Maul
Mask
49,90 €
Star Wars Imperator Palpatine Supreme Edition
Costume
299,00 €
-11%
Star Wars Palpatine Deluxe
Costume
89,90 €
79,90 €
-33%
Star Wars Sith Robe
Costume Part
59,90 €
39,90 €
Voice Changer
Accessory
16,90 €
Gloves black
Accessory
4,90 €
Star Wars Palpatine Hands
Accessory
34,90 €
-40%
Bladebuilders Darth Vader Lightsaber
Toy Weapon
24,90 €
14,90 €
Star Wars Sith Robe Deluxe
Costume Part
149,00 €
Payment & Support
✓ Fast and secure payment
✓ Payment options incl. PayPal and invoice
✓ 24/7 service and ordering
Orders & Shipping
✓ Free of charge on orders of €30 or more within Germany
✓ We deliver worldwide
✓ Super speedy express shipping
Claims & Returns
✓ Free return shipping on orders of €40 or more within Germany
✓ 14 days right of return
✓ Easy and hassle-free
Reviews
Star Wars Emperor Mask
(3)
4.3 out of 5 stars
back to top