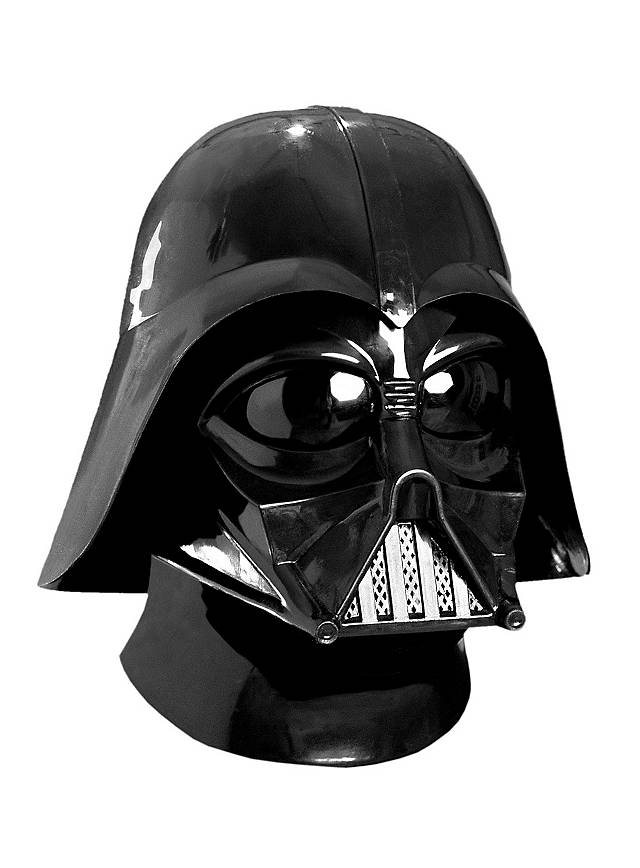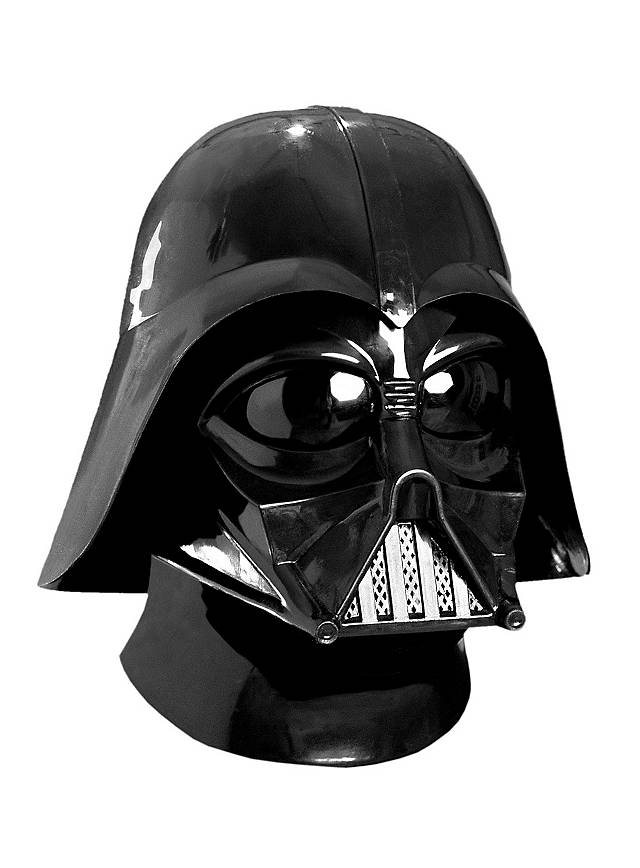 Star Wars Darth Vader Helmet
Included in delivery
Full mask (one size for adults)
Product Description
The Sith lord of all time is definitely Darth Vader – Darth Maul and the rest can pack it up. Of course the main identifying feature of the diabolical lord who was once Anakin Skywalker is the Star Wars Darth Vader helmet. It consists of two parts that are joined via hook and loop strips. The face mask with neck section is cleverly designed for one-way vision around the eyes, and the helmet section hides the back of your head. Impressive. Very impressive!
Full mask (one size for adults)
Material
100% chlorofibre
You may also like:
Phantomas
Mask
59,90 €
Star Wars Darth Vader
Kids Costume
59,90 €
-38%
Clone Trooper "Rex"
Kids Costume
79,90 €
from 49,90 €
-41%
Bite & Bleed Blood Capsules
Special Effect
4,90 €
2,90 €
Batman The Dark Knight
Costume
69,90 €
-14%
Saw Billy Latex Full Mask
Mask
69,90 €
59,90 €
Original Star Wars Yoda Hands
Accessory
34,90 €
Star Wars Saese Tiin
Mask
49,90 €
-15%
Star Trek Phaser
Toy Weapon
19,90 €
16,90 €
Gloves black
Accessory
4,90 €
-20%
Star Wars Darth Vader Gloves
Accessory
24,90 €
19,90 €
Retro Boots Stretch Vinyl white
Shoes
54,90 €
Queen Amidala
Costume
59,90 €
Scream
Mask
14,90 €
-21%
Star Wars Sexy Princess Leia
Costume
69,90 €
from 54,90 €
Officer's Boots black
Shoes
79,90 €
V for Vendetta Guy Fawkes Mask
Mask
9,90 €
Star Wars Darth Maul
Mask
49,90 €
Star Wars Darth Vader
Kids Costume
59,90 €
Star Wars Yoda
Mask
49,90 €
Chewbacca Supreme
Costume
599,00 €
-23%
Darth Vader Supreme
Costume
1.299,00 €
999,00 €
-10%
Original Darth Vader
Costume
99,90 €
from 89,90 €
-12%
Darth Vader Breathing Device
Accessory
16,90 €
14,90 €
Payment & Support
✓ Fast and secure payment
✓ Payment options incl. PayPal and invoice
✓ 24/7 service and ordering
Orders & Shipping
✓ Free of charge on orders of €30 or more within Germany
✓ We deliver worldwide
✓ Super speedy express shipping
Claims & Returns
✓ Free return shipping on orders of €40 or more within Germany
✓ 14 days right of return
✓ Easy and hassle-free
Reviews
Star Wars Darth Vader Helmet
(13)
4.6 out of 5 stars
back to top