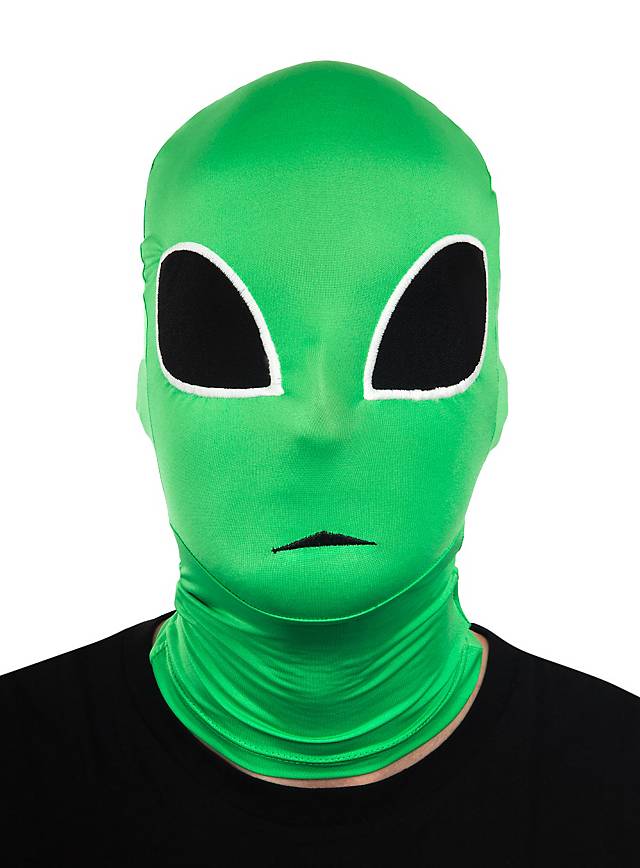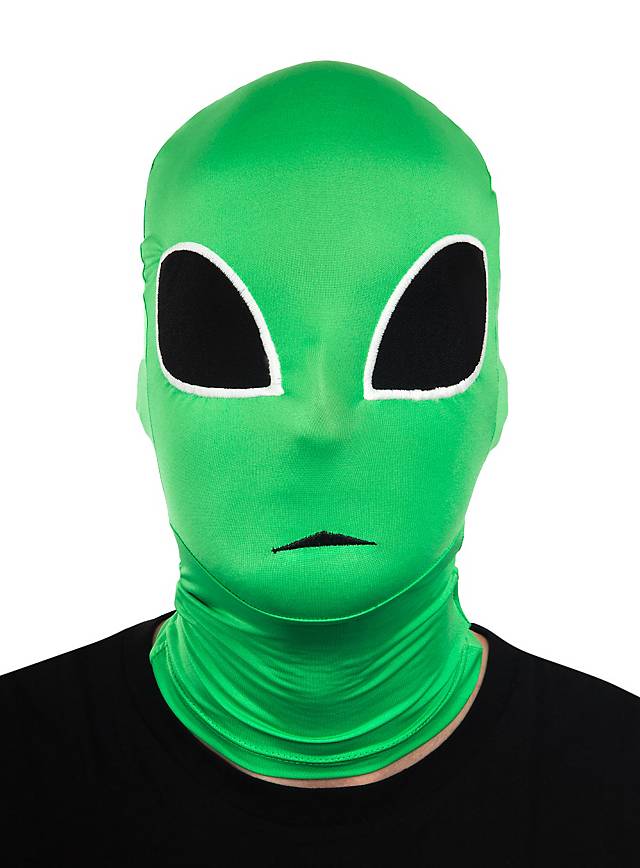 UV MorphMask Alien
Original MorphMasks: the effective and practical choice for Morphsuit fans.
Included in delivery
MorphMask Alien,1-piece (one size for adults)
Without any other costume pieces or accessories shown
Product Description
From the makers of Morphsuit. Original UV MorphMask in alien design. The white stripes around the eyes glow in the dark. No blacklight requiered.
Material
87% polyester, 13% elastane
You may also like:
-50%
Morphsuit Polka Dot black
Costume
49,90 €
from 24,90 €
Bananaman
Costume
39,90 €
Catwoman
Costume
59,90 €
-50%
Flash Full Body Suit
Costume
59,90 €
29,90 €
Mandrill Full Mask
Mask
24,90 €
Ghost Mask black-black
Mask
9,90 €
-20%
Superman Full Body Suit
Costume
49,90 €
from 39,90 €
Make-Up Sponge circle
Make-up
1,50 €
-24%
MorphMask Flayed Face
Mask
16,90 €
12,90 €
Buccaneer
Wig
24,90 €
-17%
Original The Batman
Costume
59,90 €
49,90 €
Make-Up Brush Line
Make-up
5,90 €
aqua make-up Pearl
Make-up
4,90 €
V for Vendetta Guy Fawkes Mask
Mask
9,90 €
Bananawoman
Costume
49,90 €
-13%
Toy Story Buzz Lightyear
Costume
79,90 €
69,90 €
MorphMask black
Mask
14,90 €
Gloves black
Accessory
4,90 €
-50%
Sexy Robin
Costume
59,90 €
from 29,90 €
Gloves white
Accessory
3,90 €
-24%
MorphMask Frankenmorph
Mask
16,90 €
12,90 €
Batman Full Body Suit
Costume
39,90 €
Payment & Support
✓ Fast and secure payment
✓ Payment options incl. PayPal and invoice
✓ 24/7 service and ordering
Orders & Shipping
✓ Free of charge on orders of €30 or more within Germany
✓ We deliver worldwide
✓ Super speedy express shipping
Claims & Returns
✓ Free return shipping on orders of €40 or more within Germany
✓ 14 days right of return
✓ Easy and hassle-free
Reviews
UV MorphMask Alien
(3)
5 out of 5 stars
back to top