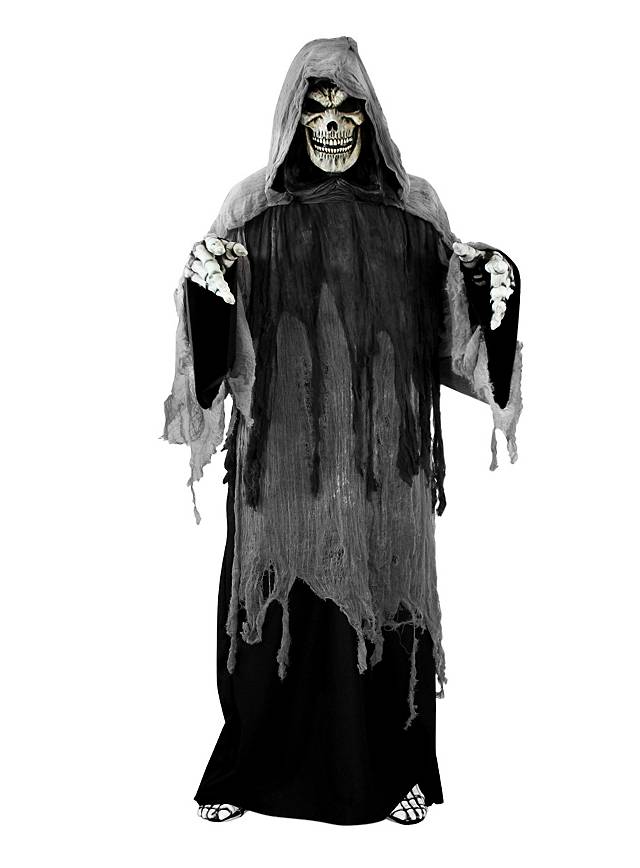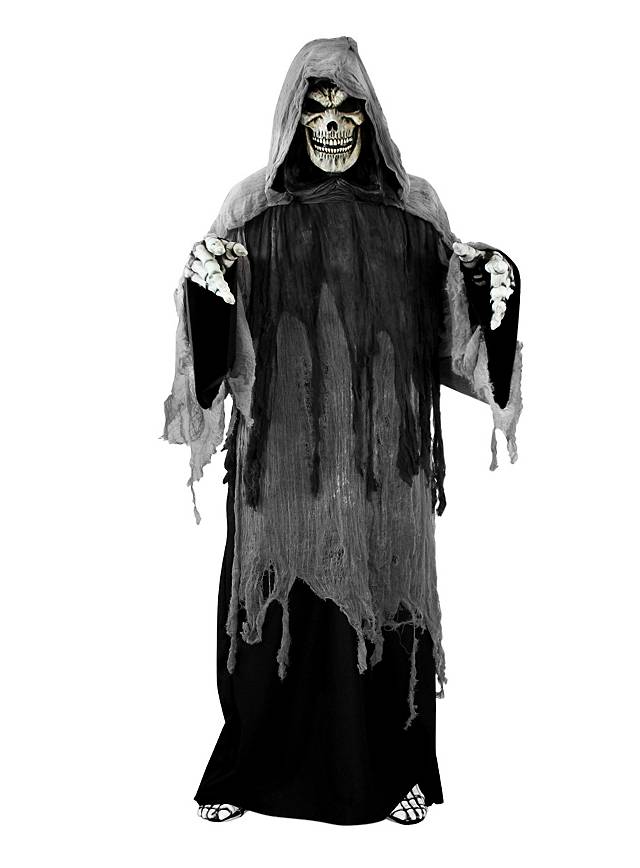 Death Costume with Mask
Impressive costume – high creep factor guaranteed!
Included in delivery
Death costume with mask, 2-piece
With costume
With mask (one size for adults)
Without any other costume pieces or accessories shown
Product Description
A spine-tingling visit from the beyond. Complete death costume with robe and latex mask. Perfectly outfitted for Halloween or the next horror party in a jiffy.
Death costume with mask, 2-piece
With costume
With mask (one size for adults)
Without any other costume pieces or accessories shown
Material
60% polyester, 40% cotton; mask: latex
You may also like:
-50%
Dark Angel
Costume
39,90 €
19,90 €
-20%
Bite & Bleed Blood Capsules
Special Effect
4,90 €
3,90 €
Skeleton Hands long fingers white
Accessory
34,90 €
-13%
Vampire
Costume
149,00 €
from 129,00 €
-13%
Vampire Fangs Classic
Teeth
14,90 €
12,90 €
Black Cream Make-Up
Make-up
4,90 €
Top Hat
Accessory
39,90 €
Witch's Hat
Accessory
7,90 €
Grim Reaper
Mask
69,90 €
Skeleton Hands long fingers bone
Accessory
34,90 €
-13%
Wrinkle Witch
Costume
149,00 €
129,00 €
Monster Shoes
Shoes
89,90 €
Voice Changer
Accessory
16,90 €
Bones Hands
Accessory
34,90 €
-17%
Reaper Scythe
Accessory
11,90 €
9,90 €
Skeleton Hands bone
Accessory
34,90 €
Skeleton Feet white
Accessory
34,90 €
Cream make-up white
Make-up
5,90 €
Payment & Support
✓ Fast and secure payment
✓ Payment options incl. PayPal and invoice
✓ 24/7 service and ordering
Orders & Shipping
✓ Free of charge on orders of €30 or more within Germany
✓ We deliver worldwide
✓ Super speedy express shipping
Claims & Returns
✓ Free return shipping on orders of €40 or more within Germany
✓ 14 days right of return
✓ Easy and hassle-free
Reviews
Death Costume with Mask
(4)
4.5 out of 5 stars
back to top