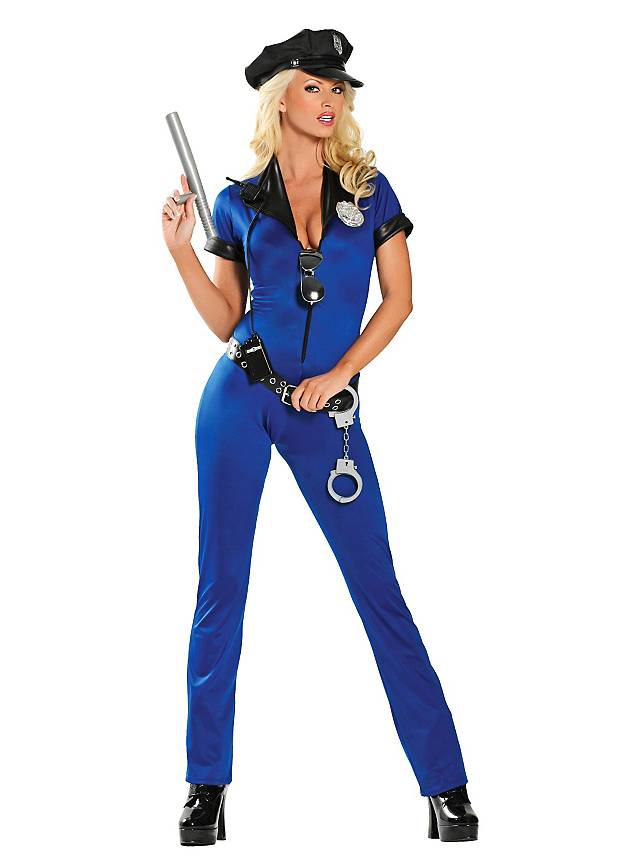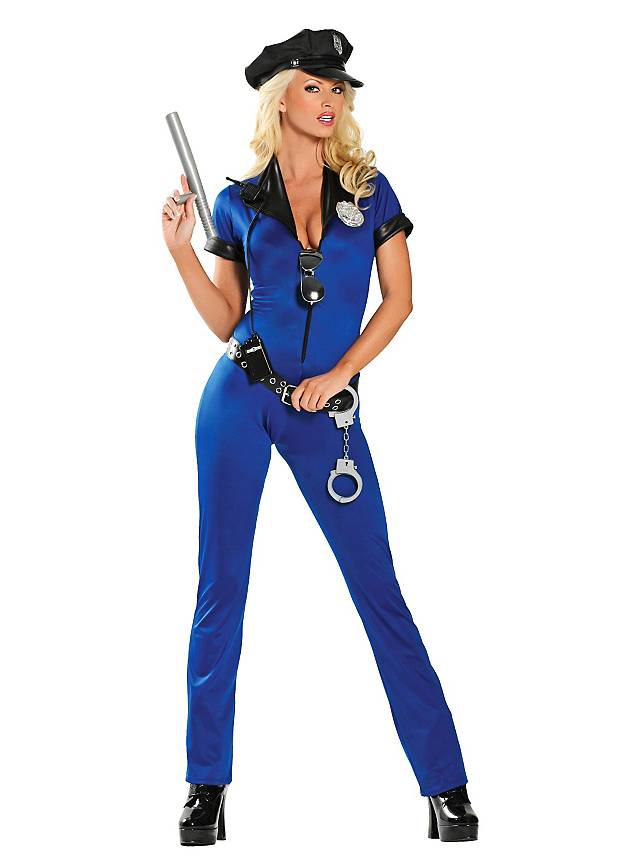 Strip Search Sally Costume
Included in delivery
Costume, 7-piece
With jumpsuit
With cap
With belt
With handcuffs
With billy club
With police badge
With walkie-talkie
Without shoes, sunglasses
Product Description
This costume is hotter than the police allow. The lapels and cuffs of this blue stretch Strip Search Sally costume shine like silk. The front zipper opens all the way down to your belly button. Policewomen wear what they need for the job on studded belts. And of course they all have headgear: a cap with a badge. When you're wearing this costume, even hardened criminals will stand at attention!
Costume, 8-piece
With jumpsuit
With cap
With belt
With sunglasses
With handcuffs
With billy club
With police badge
With walkie-talkie
Without shoes
Material
85% polyamide, 15% elastane
You may also like:
-43%
Cop Dress
Costume
69,90 €
39,90 €
Lady Law
Costume
69,90 €
-14%
Sexy Policeman
Costume
69,90 €
59,90 €
Deutsche Polizeipistole
Replica Weapon
99,90 €
-25%
Policewoman
Costume
79,90 €
from 59,90 €
-20%
Sunglasses "Cop"
Accessory
9,90 €
7,90 €
Platform Mules classic
Shoes
44,90 €
-40%
Cop Shoes
Shoes
49,90 €
29,90 €
Whistle
Accessory
2,90 €
-17%
American Police Officer
Costume
59,90 €
49,90 €
-13%
Fingerless Gloves black
Accessory
14,90 €
12,90 €
-64%
Sexy Retro Pin Up
Costume
69,90 €
from 24,90 €
Long Hair blond
Wig
16,90 €
Handcuffs
Accessory
4,90 €
Payment & Support
✓ Fast and secure payment
✓ Payment options incl. PayPal and invoice
✓ 24/7 service and ordering
Orders & Shipping
✓ Free of charge on orders of €30 or more within Germany
✓ We deliver worldwide
✓ Super speedy express shipping
Claims & Returns
✓ Free return shipping on orders of €40 or more within Germany
✓ 14 days right of return
✓ Easy and hassle-free
Reviews
Strip Search Sally Costume
(5)
4.4 out of 5 stars
back to top