Sold out
Don't be sad. You might like these alternatives: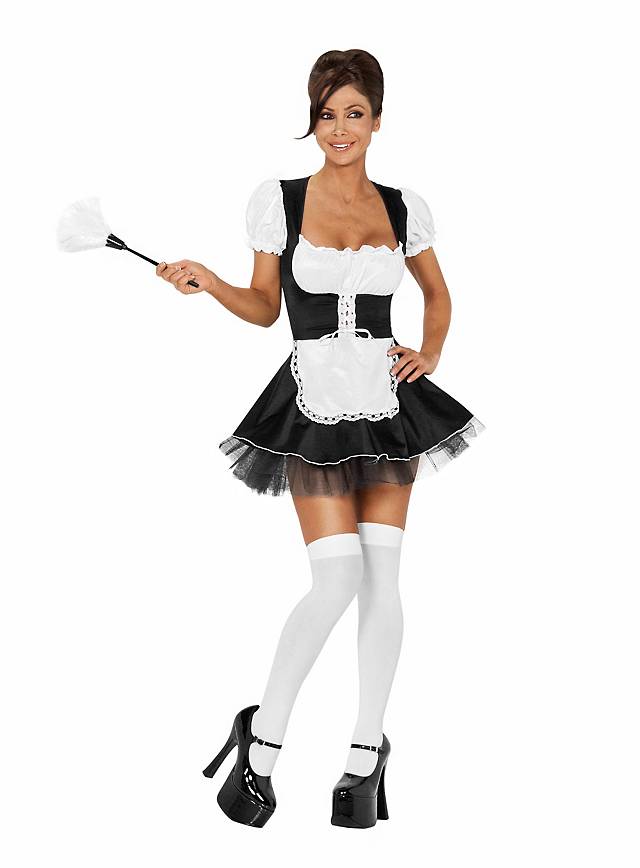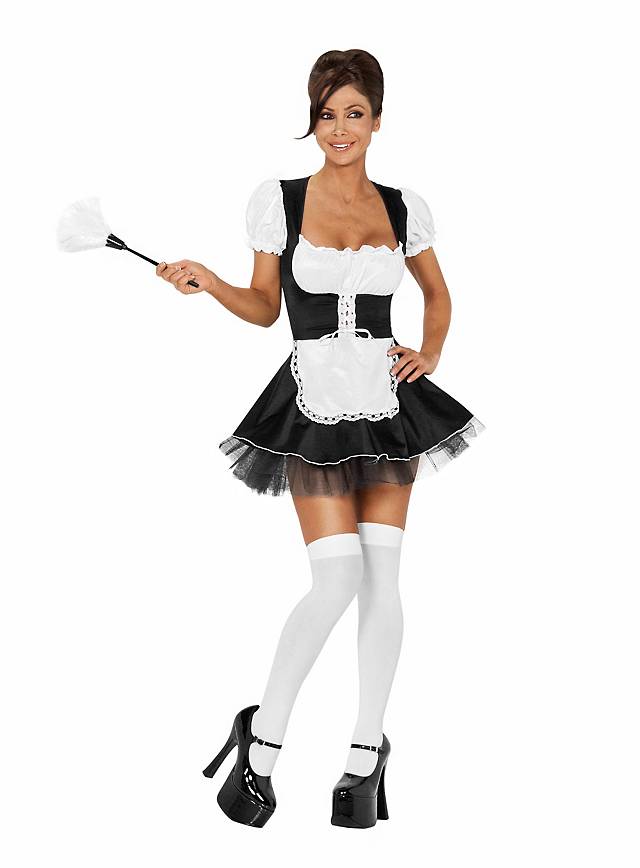 Maid in USA
Included in delivery
Costume, 2-piece
With dress including sewn-on blouse and apron
With feather duster
Without petticoat, shoes or stockings
Product Description
This Maid costume is always at your service. The stretch dress with sewn-on puff sleeves and cute ruffles at the low-cut neckline laces up the front – a sexy head-turner. Of course maids have to wear aprons with fetching lace trim. In this costume with feather duster, you will be able to polish even the dullest party until it shines.
Costume, 2-piece
With dress including sewn-on blouse and apron
With feather duster
Without petticoat, shoes or stockings
Material
85% polyamide, 15% elastane
You may also like:
-57%
Sexy Mouse
Costume
69,90 €
from 29,90 €
-33%
Honey Bee
Costume
59,90 €
39,90 €
Big Petticoat black short
Costume Part
29,90 €
French Maid
Costume
69,90 €
-50%
Sexy Witch black
Costume
59,90 €
29,90 €
-33%
Sexy Mariner
Costume
59,90 €
39,90 €
Sexy Superhero Batgirl
Costume
from 59,90 €
-20%
Serving Wench
Costume
49,90 €
39,90 €
Big Petticoat white short
Costume Part
29,90 €
-33%
Devil Girl
Costume
59,90 €
39,90 €
-30%
Red Stockings
Accessory
9,90 €
6,90 €
Double Layer Petticoat
Costume Part
19,90 €
-40%
Sexy Snow White
Costume
49,90 €
from 29,90 €
-25%
Policewoman
Costume
79,90 €
from 59,90 €
-33%
Sexy Sandals black
Shoes
44,90 €
29,90 €
-25%
Maid Stockings
Accessory
11,90 €
8,90 €
-20%
White Stockings
Accessory
9,90 €
7,90 €
-15%
Petticoat black short
Costume Part
19,90 €
16,90 €
Maid Fishnet Stockings
Accessory
11,90 €
-60%
Maid
Dog Costume
19,90 €
7,90 €
-45%
Maid Ballerina Shoes
Shoes
44,90 €
from 24,90 €
Payment & Support
✓ Fast and secure payment
✓ Payment options incl. PayPal and invoice
✓ 24/7 service and ordering
Orders & Shipping
✓ Free of charge on orders of €30 or more within Germany
✓ We deliver worldwide
✓ Super speedy express shipping
Claims & Returns
✓ Free return shipping on orders of €40 or more within Germany
✓ 14 days right of return
✓ Easy and hassle-free
back to top