Sold out
Don't be sad. You might like these alternatives: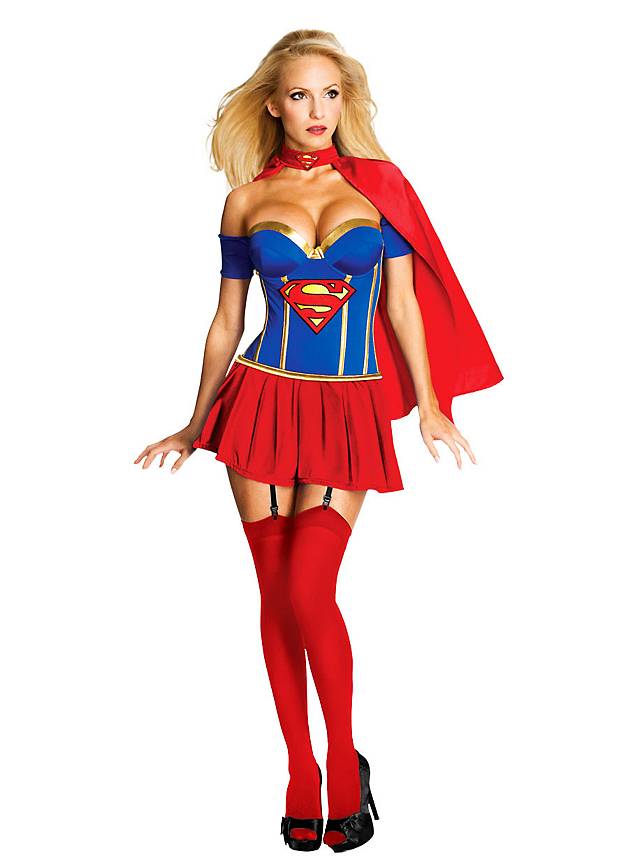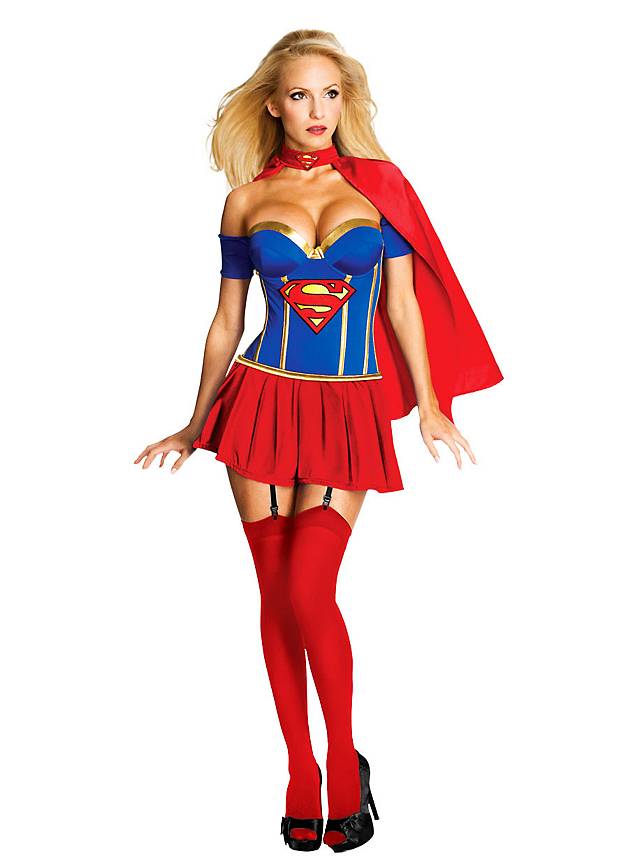 Sexy Supergirl Costume
Official Supergirl costume
Included in delivery
Sexy Supergirl Costume, 3-piece
With corset
With skirt
With cape
Product Description
Curtain up for the pretty lady from Planet Krypton. This sexy 3-piece costume doesn't only make Kryptonites weak in the knees.
Sexy Supergirl Costume, 3-piece
With corset
With skirt
With cape
Material
97% polyester, 3% elastane
You may also like:
Petticoat red
Costume Part
19,90 €
Long Hair blond
Wig
16,90 €
-46%
Rhinestone High Heels black
Shoes
149,00 €
79,90 €
-30%
Red Stockings
Accessory
9,90 €
6,90 €
Satin Gloves red
Accessory
7,90 €
Supergirl Gauntlets
Accessory
14,90 €
-20%
White Stockings
Accessory
9,90 €
7,90 €
-14%
Original Flash
Costume
69,90 €
59,90 €
-43%
Sexy Glamor Kitty
Costume
69,90 €
from 39,90 €
Man of Steel Superman Deluxe
Costume
69,90 €
-14%
Original Superman
Costume
69,90 €
from 59,90 €
-25%
Superman
Costume
59,90 €
from 44,90 €
-40%
Sweet Supergirl
Costume
49,90 €
29,90 €
-64%
Sexy Retro Pin Up
Costume
69,90 €
from 24,90 €
Satin Elbow Gloves White
Accessory
9,90 €
-20%
Black Stockings
Accessory
9,90 €
7,90 €
Payment & Support
✓ Fast and secure payment
✓ Payment options incl. PayPal and invoice
✓ 24/7 service and ordering
Orders & Shipping
✓ Free of charge on orders of €30 or more within Germany
✓ We deliver worldwide
✓ Super speedy express shipping
Claims & Returns
✓ Free return shipping on orders of €40 or more within Germany
✓ 14 days right of return
✓ Easy and hassle-free
Reviews
Sexy Supergirl Costume
(3)
3.7 out of 5 stars
back to top