Sold out
Don't be sad. You might like these alternatives: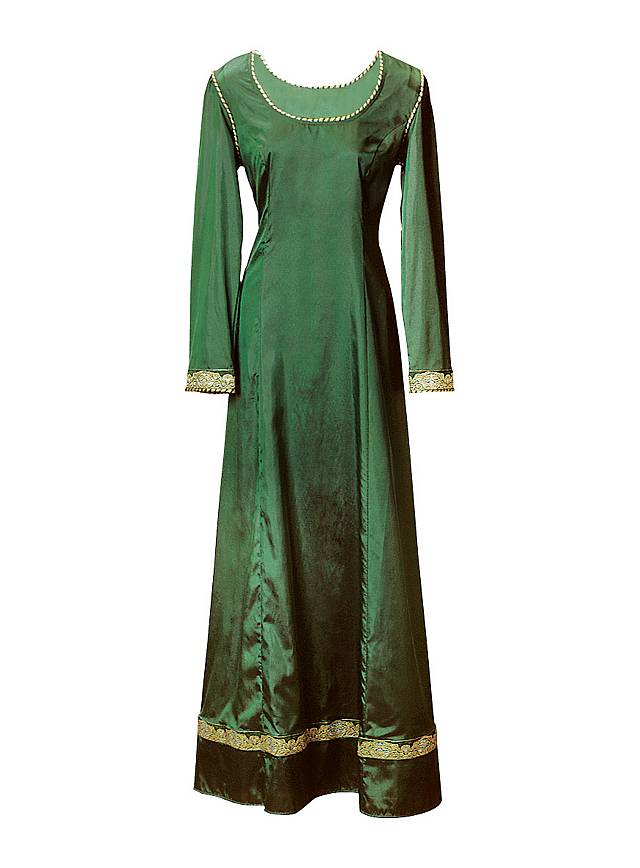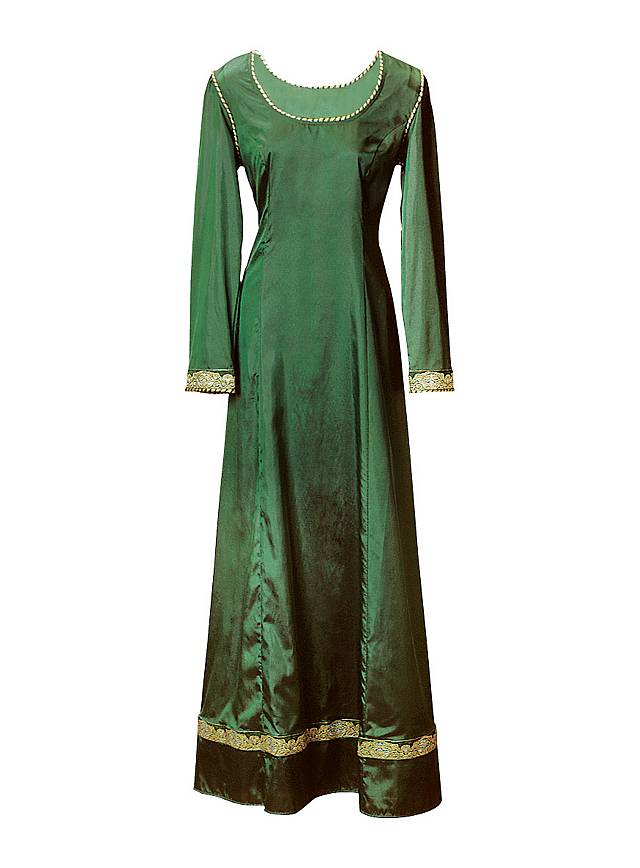 Emerald Dress green
Included in delivery
Emerald green gown, 1-piece
Product Description
This lightweight, simply cut gown shimmers like an emerald when the sun shines on it. Wide golden Jacquard ribbon adds a touch of luxury to the cuffs and the hem. Fine golden gimp accents the neckline, shoulder seam and the sexy yet practical lacing at the back. This Goodwife Gown is simply elegant and features a slimming cut. It is also simple to put on: simply pull it over your head!
Emerald green gown, 1-piece
Material
100% polyester
You may also like:
-13%
Maid Marian
Costume
79,90 €
from 69,90 €
Leather Belt black
Accessory
19,90 €
Make-Up Ocean
Make-up
5,90 €
-20%
Dress - Highlands
Costume
99,90 €
79,90 €
Yakuza
Special Effect
12,90 €
-29%
Maidservant
Costume
69,90 €
49,90 €
Celtic Chemise
Costume Part
69,90 €
-20%
The King's 70's Sunglasses gold
Accessory
9,90 €
7,90 €
-25%
Sexy Goddess of War
Costume
79,90 €
59,90 €
Green Cream Make-Up
Make-up
4,90 €
-20%
Innkeeper's daughter
Costume
49,90 €
39,90 €
-40%
Elves Princess
Costume
149,00 €
from 89,90 €
Robin Hood Classic
Costume
69,90 €
Diva Senior
Mask
119,00 €
Mastix Spirit Gum Remover
Special Effect
4,90 €
High Elf Ears
Ears
12,90 €
Brush-On Mastix Spirit Gum
Special Effect
4,90 €
Chemise - Lucille
Costume Part
49,90 €
-43%
Peasant Woman's Dress
Costume
69,90 €
from 39,90 €
-38%
Courtly Dress
Costume
79,90 €
from 49,90 €
-22%
Celtic Chemise
Kids Costume
44,90 €
34,90 €
Elf Princess
Costume
99,90 €
Payment & Support
✓ Fast and secure payment
✓ Payment options incl. PayPal and invoice
✓ 24/7 service and ordering
Orders & Shipping
✓ Free of charge on orders of €30 or more within Germany
✓ We deliver worldwide
✓ Super speedy express shipping
Claims & Returns
✓ Free return shipping on orders of €40 or more within Germany
✓ 14 days right of return
✓ Easy and hassle-free
Reviews
Emerald Dress green
(2)
3.5 out of 5 stars
back to top