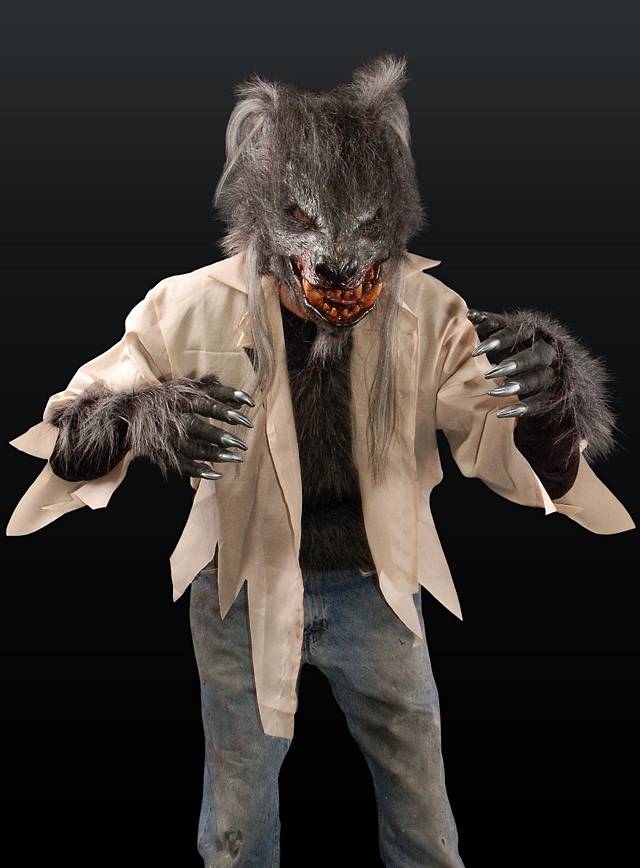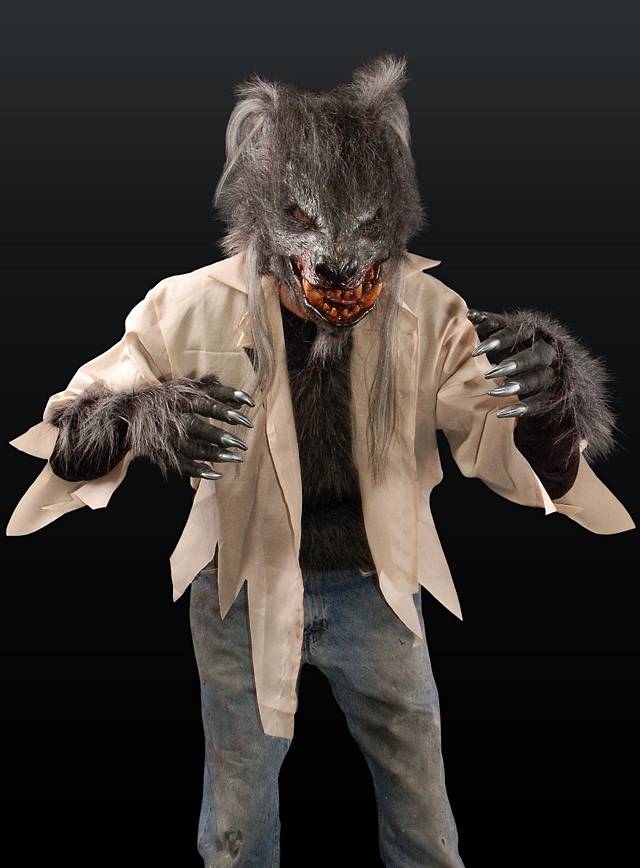 Werewolf Chest
Included in delivery
Werewolf chest, 1-piece
Without werewolf mask or hands
Without jeans
Product Description
Hey, ewe in sheep's clothing! Werewolf? Where shepherd – he was here just a minute ago?! Introducing the Werewolf Chest: a long-sleeve chest covered with fake fur that you put on like a pullover. The shirt is firmly attached at the back of the neck. By the way, the tattered & torn look is perfect here: werewolves are partial to it and it reinforces the idea that the transformation is a recent one. Don't be sheepish – show your inner beast!
Werewolf chest, 1-piece
Without werewolf mask or hands
Without jeans
Material
65% polyester, 20% acrylic, 15% latex
You may also like:
Bleeding Skull Mask
Mask
19,90 €
-22%
Blood Spray
Special Effect
8,90 €
6,90 €
-20%
Sunglasses "Cop"
Accessory
9,90 €
7,90 €
Werewolf Snout
Nose
16,90 €
Skeleton Zombie
Costume
64,90 €
Werewolf Teeth
Teeth
12,90 €
-13%
Vampire Fangs Classic
Teeth
14,90 €
12,90 €
-67%
Skeleton Oversized Mask
Mask
29,90 €
9,90 €
Werewolf Ears
Ears
14,90 €
Make-Up Foundation white
Make-up
3,90 €
Brush-On Mastix Spirit Gum
Special Effect
4,90 €
-17%
Demon Make-up
Make-up
5,90 €
4,90 €
-17%
Halloween Candy Jello Mold Heart
Decoration
5,90 €
4,90 €
-41%
Bite & Bleed Blood Capsules
Special Effect
4,90 €
2,90 €
-43%
Theatre Blood
Special Effect
6,90 €
3,90 €
Hairy Monster Hands brown
Accessory
14,90 €
Werewolf Hands gray
Accessory
44,90 €
Werewolf Feet
Accessory
39,90 €
Werewolf Deluxe
Mask
69,90 €
-50%
Werewolf
12-Month Lenses
19,90 €
9,90 €
Hairy Monster Hands grey
Accessory
14,90 €
-22%
Werewolf Deluxe Mask Kit
SFX Kit
89,90 €
69,90 €
Payment & Support
✓ Fast and secure payment
✓ Payment options incl. PayPal and invoice
✓ 24/7 service and ordering
Orders & Shipping
✓ Free of charge on orders of €30 or more within Germany
✓ We deliver worldwide
✓ Super speedy express shipping
Claims & Returns
✓ Free return shipping on orders of €40 or more within Germany
✓ 14 days right of return
✓ Easy and hassle-free
back to top