Sold out
Don't be sad. You might like these alternatives: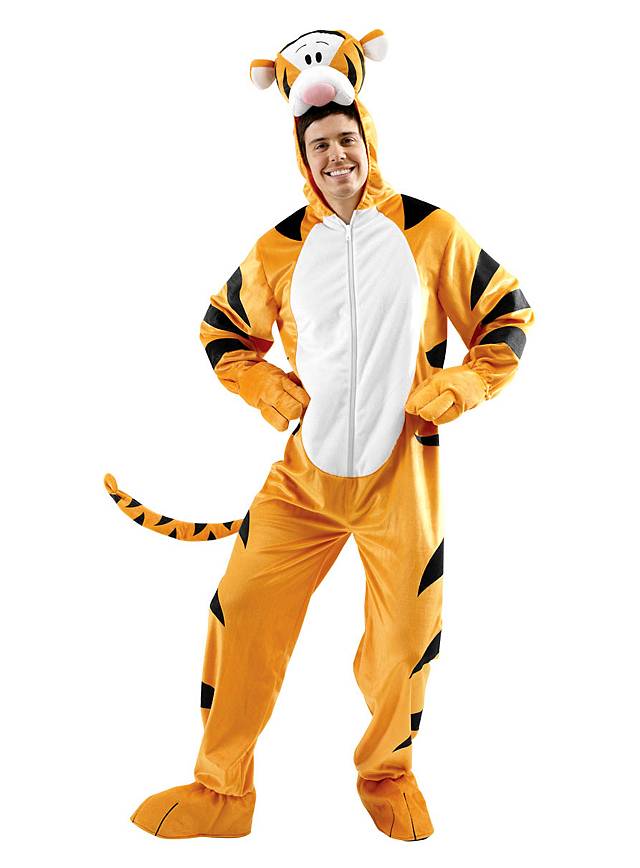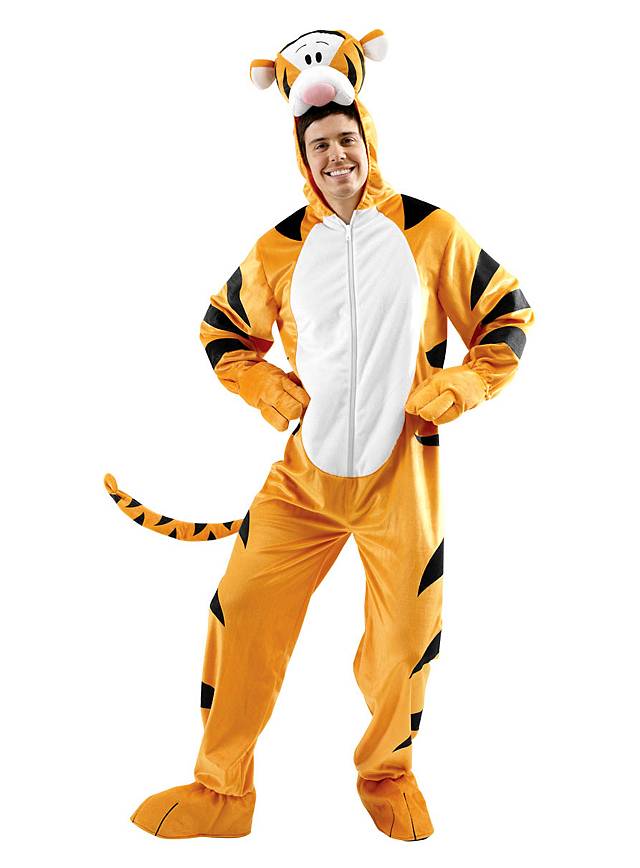 Tigger Costume
Original licensed costume from Disney's Whinnie-the-Pooh.
Included in delivery
Tigger costume, 1-piece
With full body suit
Product Description
A great eye catcher of a costume! Original licensed Whinnie-the-Pooh suit in the look of the energetic tiger. Fluffy material, excellent wearing comfort.
Material
100% polyester
You may also like:
Kangaroo
Baby Costume
59,90 €
Bane
Mask
24,90 €
Dino Flintstone
Costume
59,90 €
Clownfish
Costume
99,90 €
-11%
Sesame Street Cookie Monster
Costume
89,90 €
79,90 €
Batman The Dark Knight
Costume
69,90 €
Marvin the Martian
Costume
69,90 €
-38%
Mile High Stewardess
Costume
79,90 €
49,90 €
-8%
Crusader Knight
Costume
129,00 €
from 119,00 €
Catwoman
Costume
59,90 €
-13%
Winnie-the-Pooh
Costume
79,90 €
69,90 €
Squirrel
Costume
99,90 €
-69%
Queen Bee (Special Item)
Costume
79,90 €
from 24,90 €
-17%
Morphsuit Belt Pack
Accessory
11,90 €
9,90 €
Organza Tutu rainbow
Costume Part
24,90 €
-13%
Original Sylvester
Costume
79,90 €
69,90 €
-57%
Sexy Mouse
Costume
69,90 €
from 29,90 €
Original Harry Potter Hedwig the Owl
Kids Costume
49,90 €
Fozzie Bear
Costume
79,90 €
-20%
Bear
Mascot
249,00 €
199,00 €
Payment & Support
✓ Fast and secure payment
✓ Payment options incl. PayPal and invoice
✓ 24/7 service and ordering
Orders & Shipping
✓ Free of charge on orders of €30 or more within Germany
✓ We deliver worldwide
✓ Super speedy express shipping
Claims & Returns
✓ Free return shipping on orders of €40 or more within Germany
✓ 14 days right of return
✓ Easy and hassle-free