Sold out
Don't be sad. You might like these alternatives: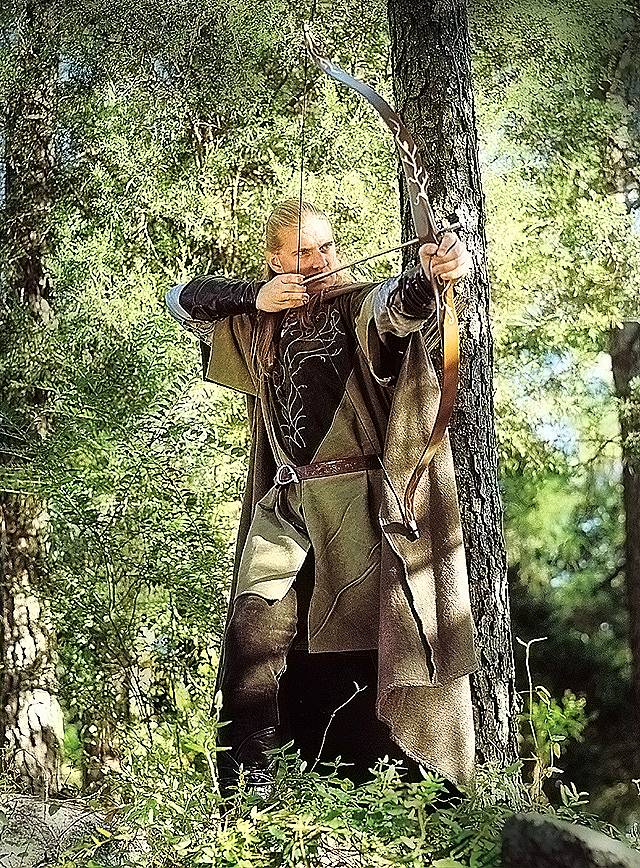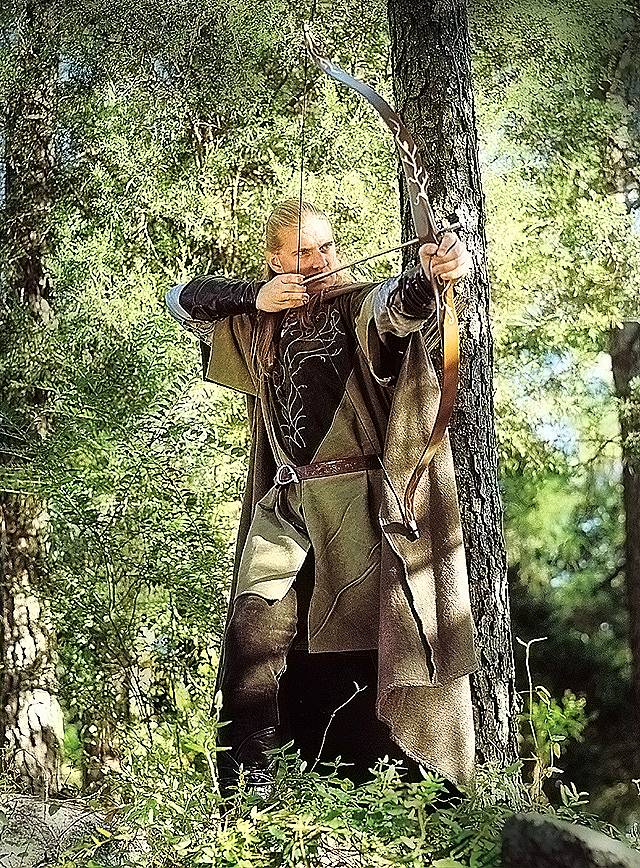 Elf Costume Set
Included in delivery
Costume set, 4-piece
With leather elven tunic
With elven cloak
With archers bracers
With pointed Wood Elf ears
Without shirt, trousers, belt, boots, bow or arrows
Product Description
Elves feel very close to nature, and a self-respecting elf wears a sign of this esprit de corps in the middle of his chest for everyone to see. It shows in the wonderful elven tunic made of genuine leather, whose delicate embroidered, plant-like decoration and side lacing speak volumes about its wearer.
In the chest and shoulder areas, the tunic has an insert of darker, thicker leather for extra protection. The elven cloak made of heavyweight, 100 percent cotton in a matching color is also very robust. It has a roomy hood for sheltering pointed Wood Elf Ears from the glare of the sun – and the glares of enemy orcs. Lace up bracers made of genuine leather add the finishing touch to garb whose quality is so fantastic that some elves would even go to the forbidden hill to find it!
Costume set, 4-piece
With leather elven tunic
With elven cloak
With archers bracers
With pointed Wood Elf ears
Without shirt, trousers, belt, boots, bow or arrows
Material
Bracers, tunic: genuine leather; cape: 100% cotton
You may also like:
-25%
Shirt Menial brown
Costume Part
39,90 €
from 29,90 €
-18%
Plastic helmet - Elf
Helmet
109,90 €
89,90 €
-44%
Jungle Queen
Costume
89,90 €
49,90 €
-8%
Costume - Archer
Costume
109,00 €
from 99,90 €
Italienische Militärpistole
Replica Weapon
129,00 €
Robin of Locksley Complete
Costume
149,00 €
Elves Ears
Ears
12,90 €
Bracers - Arveleg
Armor Piece
34,90 €
Belt Pouch - Traveller
Accessory
19,90 €
Belt Pouch - Merchant
Accessory
39,90 €
-40%
Leather gloves - Tristan
Accessory
49,90 €
29,90 €
Tunic - Master of the hunt
Costume Part
49,90 €
Belt - Elfric
Accessory
59,90 €
Peasant Shoes brown
Shoes
59,90 €
Boot Tops
Accessory
24,90 €
Larp Bow (120cm/26lbs)
Foam Weapon
89,90 €
Elves Warrior
Wig
39,90 €
Short sword - Elven
Foam Weapon
59,90 €
Payment & Support
✓ Fast and secure payment
✓ Payment options incl. PayPal and invoice
✓ 24/7 service and ordering
Orders & Shipping
✓ Free of charge on orders of €30 or more within Germany
✓ We deliver worldwide
✓ Super speedy express shipping
Claims & Returns
✓ Free return shipping on orders of €40 or more within Germany
✓ 14 days right of return
✓ Easy and hassle-free