Sold out
Don't be sad. You might like these alternatives: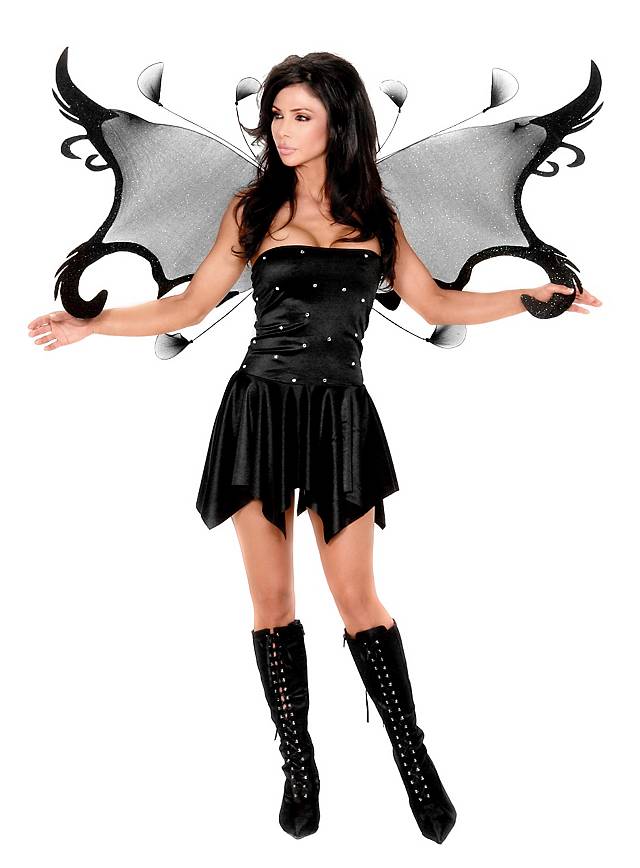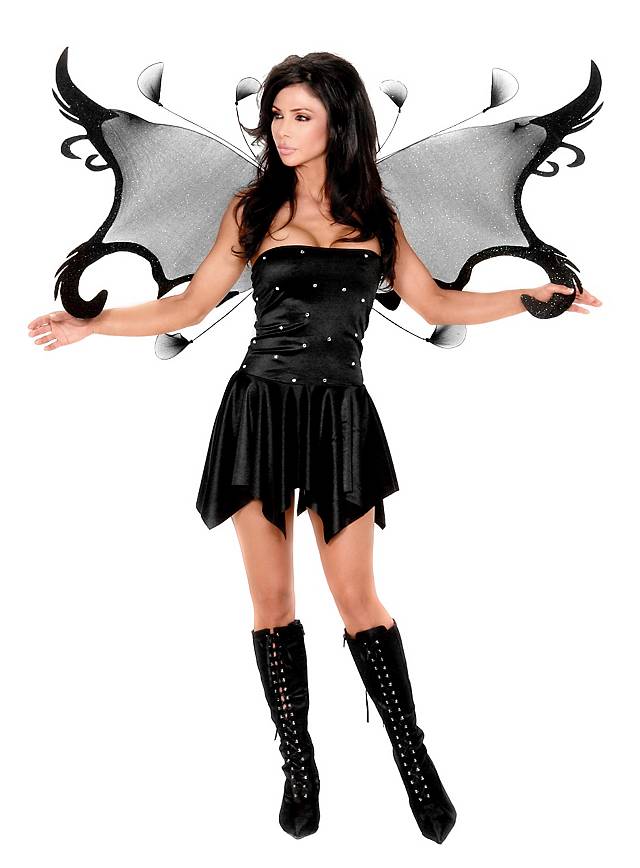 Dark Angel Costume
Included in delivery
Costume, 1-piece
With dress
Without wings and boots
Product Description
Good angels go to heaven, but dark angels can go everywhere. This Dark Angel costume is guaranteed to open the gates to every fantasy and carnival party or costume ball. The strapless stretch dress stays up because the bustiere is elasticized, and the skirt is cut in bold zigzags. A very elegant accent: the rhinestones on the top.
Material
85% polyamide, 15% elastane
You may also like:
-25%
Zombie
12-Month Lenses
19,90 €
14,90 €
Spiderweb Goblet
Decoration
4,90 €
Wood Elf Ears
Ears
12,90 €
-15%
Petticoat black short
Costume Part
19,90 €
16,90 €
-13%
Vampire Fangs Classic
Teeth
14,90 €
12,90 €
Fishnet stockings
Accessory
9,90 €
-13%
Large Feather Wings black
Accessory
39,90 €
34,90 €
-33%
Carmen
Wig
44,90 €
29,90 €
Satin Gloves black
Accessory
8,90 €
-14%
Platform Laced Boots black
Shoes
69,90 €
from 59,90 €
-14%
Sexy Bat
Costume
69,90 €
59,90 €
Hair Net
Accessory
4,90 €
Black Wings
Accessory
12,90 €
Long Hair black
Wig
16,90 €
-33%
Black Fairy
Costume
59,90 €
from 39,90 €
-43%
Sexy Glamor Kitty
Costume
69,90 €
from 39,90 €
-33%
Fairy Shoes black
Shoes
29,90 €
19,90 €
Gothic Red Riding Hood
Costume
59,90 €
-67%
Sexy Witch white
Costume
59,90 €
19,90 €
Make-up Set Christmas Angel
Make-up
16,90 €
-42%
Punk Pixie
Costume
59,90 €
34,90 €
-33%
Devil Girl
Costume
59,90 €
39,90 €
Black Angel Feather Wings
Accessory
34,90 €
Payment & Support
✓ Fast and secure payment
✓ Payment options incl. PayPal and invoice
✓ 24/7 service and ordering
Orders & Shipping
✓ Free of charge on orders of €30 or more within Germany
✓ We deliver worldwide
✓ Super speedy express shipping
Claims & Returns
✓ Free return shipping on orders of €40 or more within Germany
✓ 14 days right of return
✓ Easy and hassle-free
Reviews
Dark Angel Costume
(2)
3.5 out of 5 stars
back to top