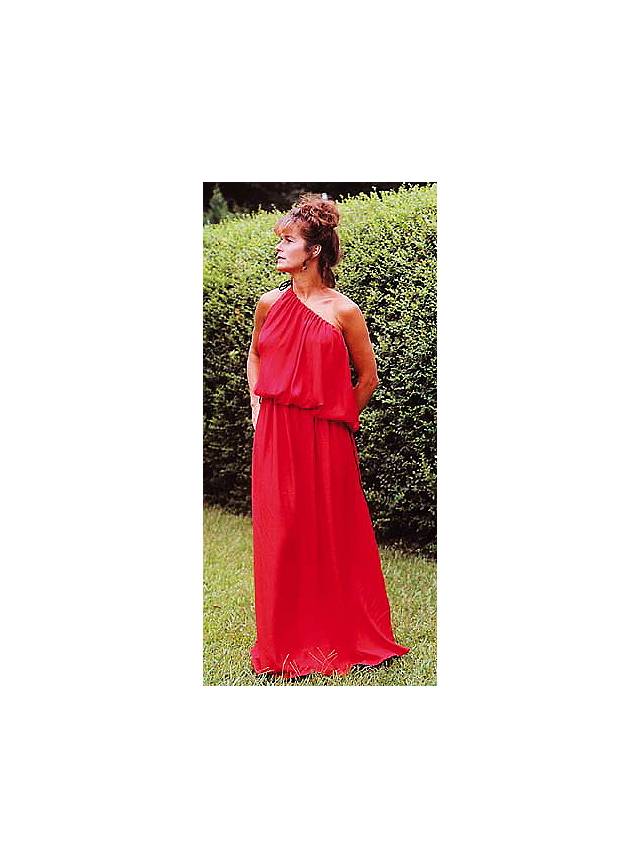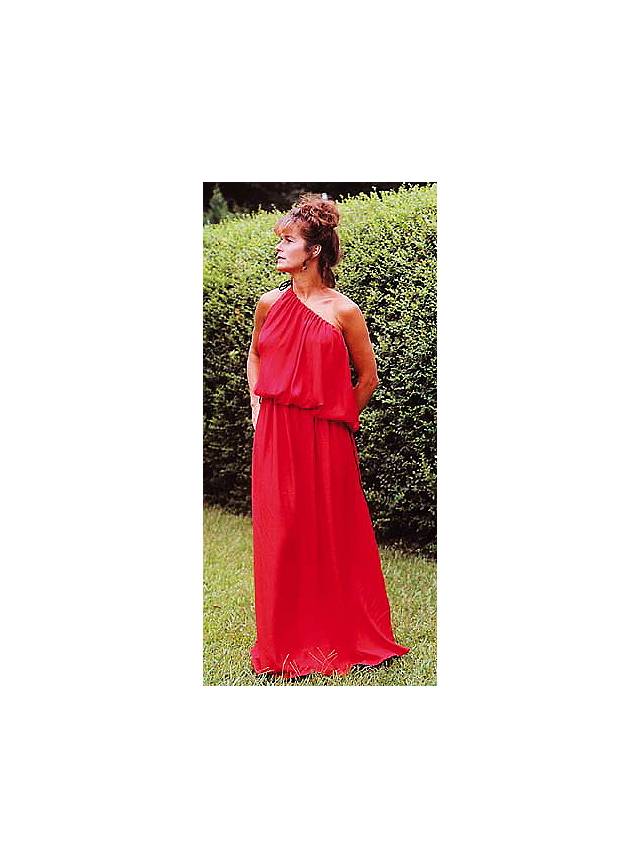 Roman Stola
Included in delivery
Product Description
The tunics and stolas of the ancient world are still unbeatable when it comes to wearing comfort – Roman women typically wore garments like this Roman stola. Our one shoulder stola in sensual red – a color that would really have been worn in ancient Rome – is gathered at the neckline with a drawstring. A second drawstring at the waist makes sure that it drapes beautifully at the waist. If you want to be historically accurate, wear this stola over a sleeveless tunic and add a brooch at the shoulder.
Material
100% polyester
You may also like:
Leather Armour Gladiator
Costume Part
169,00 €
Gown "Queen of England"
Costume
259,00 €
-14%
Suede gloves - Marian
Accessory
34,90 €
29,90 €
-11%
Spartacus
Armor
899,00 €
799,00 €
-30%
Roman Emperor
Costume
99,90 €
from 69,90 €
Shoes - Margret
Shoes
44,90 €
-13%
Robin Hood Maid Marion Boots
Shoes
229,00 €
199,00 €
Gladiator Tunic
Costume Part
44,90 €
-17%
Golden Snake Bracelet
Jewelry
11,90 €
9,90 €
Gladiator
Costume
from 89,90 €
Belt - Gladiator
Armor Piece
89,90 €
Venus
Costume
59,90 €
Roman
Costume
from 49,90 €
Patrician Lady
Costume
59,90 €
Goddess
Costume
69,90 €
Tunic - Patrician
Costume
49,90 €
Golden Brooch
Jewelry
12,90 €
Roman Lady
Costume
49,90 €
Staff Pick
-11%
Gipsy Queen
Wig
44,90 €
39,90 €
-29%
Aphrodite
Costume
69,90 €
49,90 €
Roman Senator
Costume
79,90 €
Laurel Wreath
Jewelry
24,90 €
Payment & Support
✓ Fast and secure payment
✓ Payment options incl. PayPal and invoice
✓ 24/7 service and ordering
Orders & Shipping
✓ Free of charge on orders of €30 or more within Germany
✓ We deliver worldwide
✓ Super speedy express shipping
Claims & Returns
✓ Free return shipping on orders of €40 or more within Germany
✓ 14 days right of return
✓ Easy and hassle-free
(1)
5 out of 5 stars
verified purchase

Since one size fits a number of people, we took this to our tailor to get the hem fitted but the quality of the material is great.

Russ
back to top