Sold out
Don't be sad. You might like these alternatives: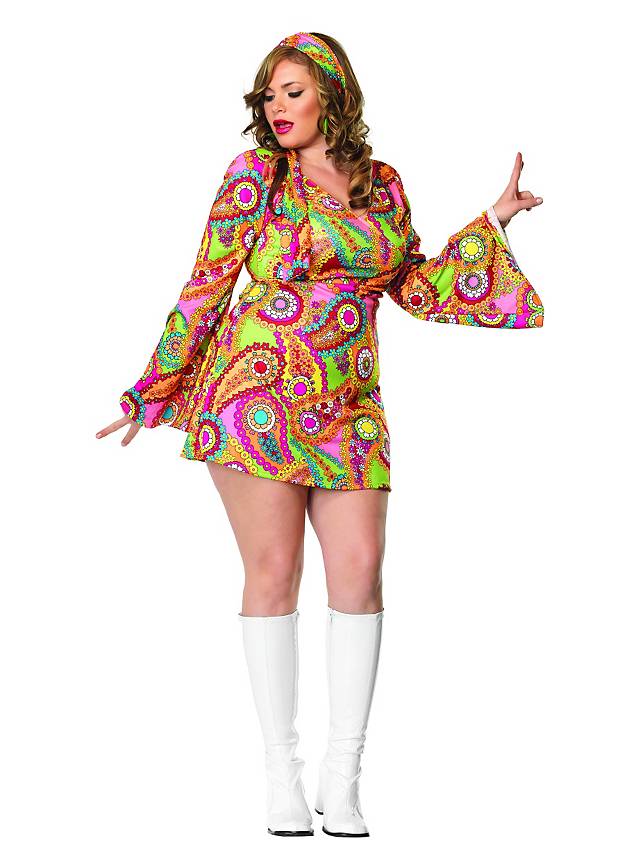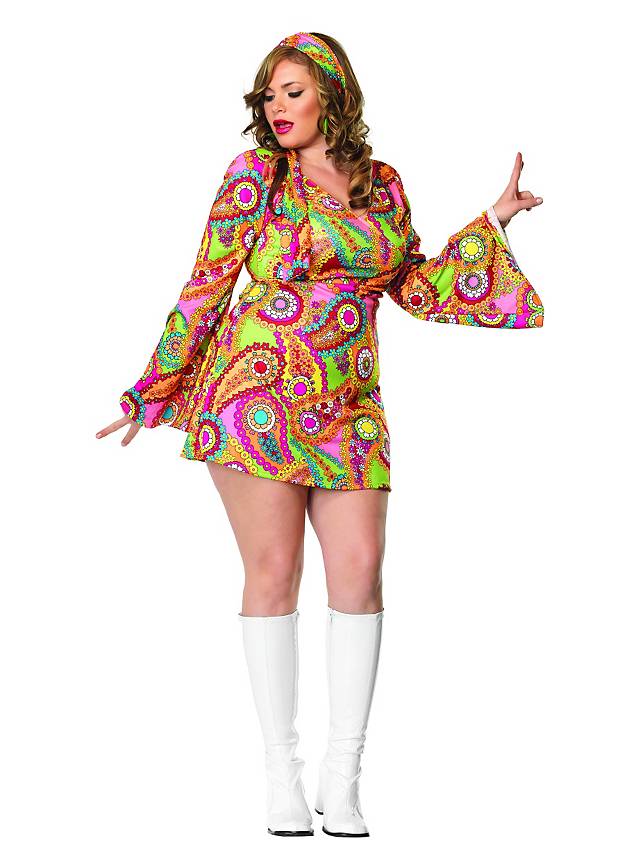 Sexy Flower Power Costume
Included in delivery
Costume, 2-piece
With mini dress
With hair band
Without boots or any other costume pieces or accessories shown
Product Description
Hippie Girls love power colors, flower patterns and short skirts – the shorter, the better! And this Sexy Flower Power dress is short, floral, and bright! It has a deep V-neckline at the front and the back, and the zipper at the back makes it easy to put on. The long bishop sleeves have a flirtatious flow matched by the flare of the skirt. A matching hair band keeps long, flowing hair out of your face when you're going to a go-go.
Costume, 2-piece
With mini dress
With hair band
Without boots or any other costume pieces or accessories shown
Material
100% polyester
You may also like:
-50%
Sexy GoGo Girl
Costume
39,90 €
from 19,90 €
Platform Boots with Zipper pink
59,90 €
Hippie Glasses pink
Accessory
9,90 €
-50%
Sexy Retro Girl
Costume
59,90 €
29,90 €
-20%
The King's 70's Sunglasses gold
Accessory
9,90 €
7,90 €
-20%
Hippie Girl
Costume
49,90 €
39,90 €
-25%
Hippie Boots white
Shoes
39,90 €
29,90 €
Hippie Glasses yellow
Accessory
9,90 €
Platform Boots with Zipper white
Shoes
59,90 €
Retro Boots Stretch Vinyl white
Shoes
54,90 €
-60%
Groovy Retro Print
Costume
49,90 €
19,90 €
Feather Boa pink
Accessory
7,90 €
-50%
Hippie Boots yellow
Shoes
39,90 €
19,90 €
-9%
Hippie
Costume
54,90 €
49,90 €
-17%
Country Diva
Wig
29,90 €
24,90 €
Platform Shoes white
Shoes
44,90 €
Hippie Hairband
Accessory
7,90 €
Hippie Glasses purple
Accessory
9,90 €
Retro Boots Stretch Vinyl yellow
Shoes
54,90 €
Hippie
Wig
19,90 €
-10%
Retro Boots Stretch Vinyl green
Shoes
49,90 €
from 44,90 €
Payment & Support
✓ Fast and secure payment
✓ Payment options incl. PayPal and invoice
✓ 24/7 service and ordering
Orders & Shipping
✓ Free of charge on orders of €30 or more within Germany
✓ We deliver worldwide
✓ Super speedy express shipping
Claims & Returns
✓ Free return shipping on orders of €40 or more within Germany
✓ 14 days right of return
✓ Easy and hassle-free
back to top