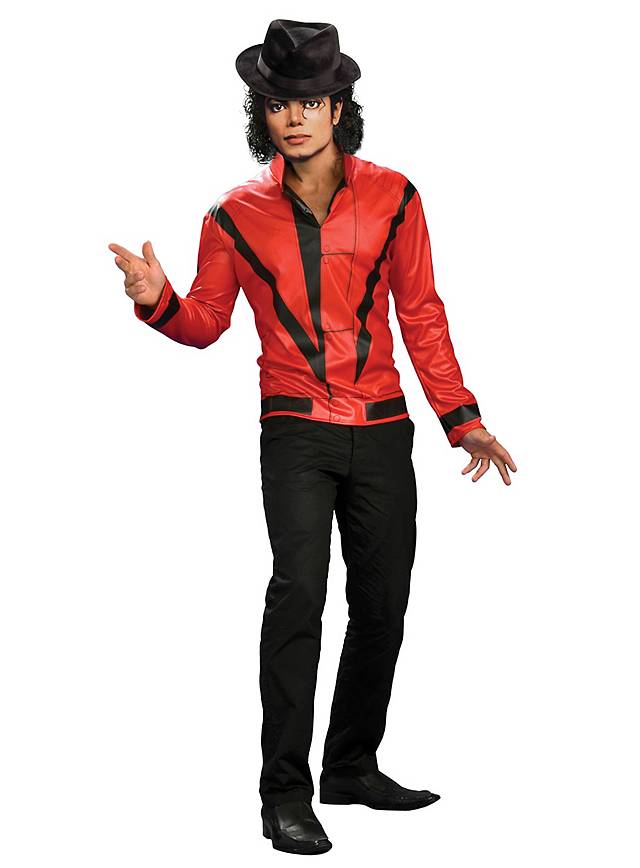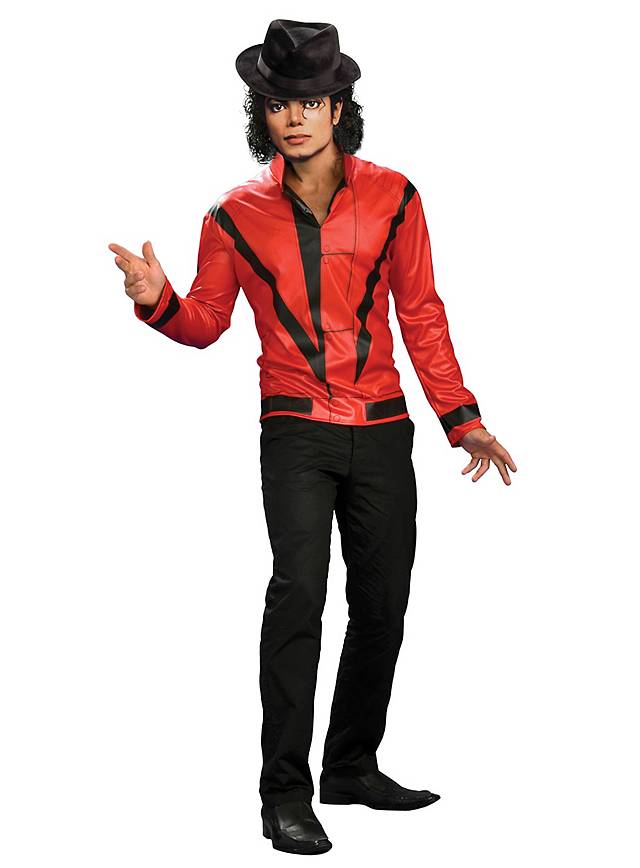 Original Michael Jackson Thriller Jacket red
Included in delivery
Red Thriller Jacket top, 1-piece
Product Description
The "King of Pop" not only enriched the world with his music when he was alive, he was famous for the unusual clothing he wore in music videos and at public appearances. His costumes are just as unforgettable as the music they inspired.
Without a doubt, this red original Michael Jackson jacket just like the one Michael wore in the music video to "Thriller" is one of his most popular. All of the details – including pockets, buttons, flaps and stitching – are printed onto the red, coated stretch fabric. The 1980s-style V-neckline is faced with black stretch for additional wearing comfort. Rock the dance floor in our red original Michael Jackson Thriller jacket as a "Thriller" zombie the next chance you get!
Material
100% polyester
You may also like:
-17%
All in One Horror Set
Special Effect
11,90 €
9,90 €
Emo
Wig
39,90 €
Charleston black
Wig
39,90 €
Werewolf Teeth
Teeth
12,90 €
-33%
Sexy Warrior Princess
Costume
59,90 €
from 39,90 €
Maid green
Costume
149,00 €
Werewolf Deluxe
Mask
69,90 €
Baroness
Wig
24,90 €
-25%
Princess Brunhild
Costume
79,90 €
from 59,90 €
-20%
Sunglasses "Cop"
Accessory
9,90 €
7,90 €
-25%
Lady of the Court
Costume
39,90 €
from 29,90 €
Squire
Costume
129,00 €
Make-Up Foundation white
Make-up
3,90 €
-30%
High Seas Coat
Costume Part
169,00 €
from 119,00 €
-33%
Lady Gaga Silver Sequin Dress
Costume
59,90 €
39,90 €
Sexy Wonder Woman
Costume
39,90 €
Lace Fan pink
Accessory
9,90 €
Cat Eye
3-Month Lenses
24,90 €
-40%
Party Werewolf
Mask
24,90 €
14,90 €
Joker Deluxe
Costume
229,00 €
-25%
Stylist
Wig
39,90 €
29,90 €
Batman The Dark Knight
Costume
69,90 €
Audrey
Eyelashes
6,90 €
-25%
Mermaid Blue
12-Month Lenses
19,90 €
14,90 €
Payment & Support
✓ Fast and secure payment
✓ Payment options incl. PayPal and invoice
✓ 24/7 service and ordering
Orders & Shipping
✓ Free of charge on orders of €30 or more within Germany
✓ We deliver worldwide
✓ Super speedy express shipping
Claims & Returns
✓ Free return shipping on orders of €40 or more within Germany
✓ 14 days right of return
✓ Easy and hassle-free
Reviews
Original Michael Jackson Thriller Jacket red
(2)
4.5 out of 5 stars
back to top