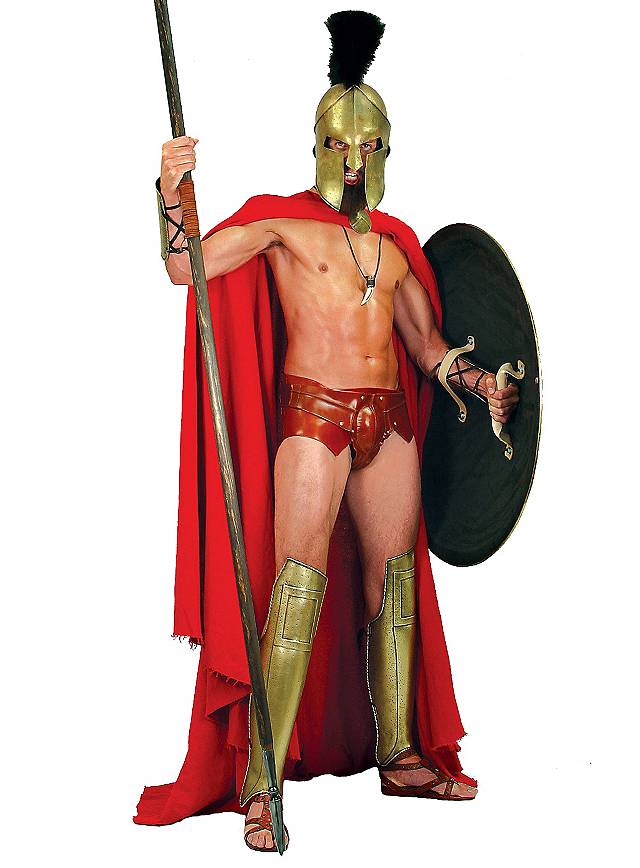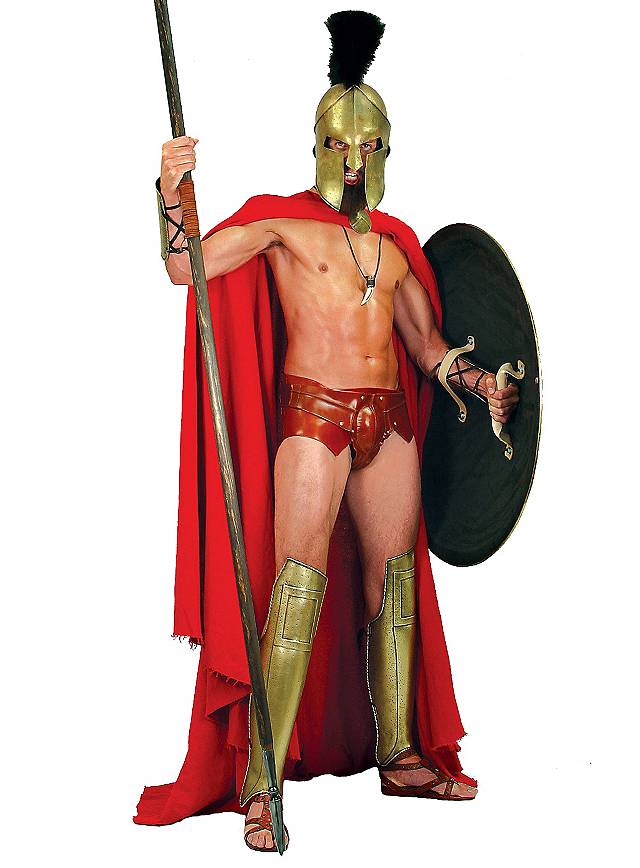 Frank Miller's 300 Spartan Cape
Included in delivery
Original Frank Miller's 300 Spartan Cloak, 1-piece
No other costume pieces or accessories included
Product Description
Frank Miller's blockbuster movie "300" held as steadily in the upper ranks of the movie charts as the 300 Spartans did at Thermopylae. But if you were picking out the historical inaccuracies while watching this visually compelling, epic battle with the Persians, you didn't understand the movie's concept. "300" is not a historical documentation – it's a masterful comic book adaptation. Our aesthetically appealing replicas are the original licensed products to Frank Miller's "300." Of course with a certificate of authenticity!
The armor of a Spartan hoplite – as the trained warriors are called – is extremely heavy in general but also lets in a lot of air. This robust cloak keeps hoplites warm and protects them from wind and weather. This Spartan Cloak is made of heavy cotton and is extra wide to fit over armor. The coarse, brushed fabric heightens the fear hoplites strike into their enemies on the battlefield and it's red so they won't know if they have drawn Spartan blood. The Spartan Cloak is 180 cm long.
Original Frank Miller's 300 Spartan Cloak, 1-piece
No other costume pieces or accessories included
Material
100% cotton
You may also like:
Globus Cruciger
Jewelry
29,90 €
Emerald Ring
Jewelry
9,90 €
The Eagle Legionary Tunic
Costume Part
64,90 €
-20%
Roman belt - Vitellius
Accessory
49,90 €
from 39,90 €
Gloves white
Accessory
3,90 €
-33%
Gambeson with Buckles white
Costume Part
59,90 €
39,90 €
Frank Miller's 300 Spartan Brooch square
Jewelry
24,90 €
Decorated Ruby Ring
Jewelry
14,90 €
Roman Helmet "Centurion"
Helmet
379,00 €
War Hammer - Ector
Foam Weapon
69,90 €
-6%
Leather armour set - Tuatha
Armor
799,90 €
749,90 €
-14%
Spartan Sandals
Shoes
69,90 €
59,90 €
The Eagle Officer Belt
Armor Piece
79,90 €
King's Sceptre
Jewelry
49,90 €
Weapon frog - Balan
Foam Weapon
19,90 €
Frank Miller's 300 King Leonidas Helmet
Helmet
389,00 €
Sci-Fi Warrior
Costume
109,00 €
Frank Miller's 300 Spartan Leather Briefs
Costume Part
89,90 €
-14%
Leather tunic - Primus
Costume Part
139,00 €
from 119,00 €
-9%
Tunic - Legionnaire
Costume Part
54,90 €
from 49,90 €
-11%
Spartacus
Armor
899,00 €
799,00 €
Payment & Support
✓ Fast and secure payment
✓ Payment options incl. PayPal and invoice
✓ 24/7 service and ordering
Orders & Shipping
✓ Free of charge on orders of €30 or more within Germany
✓ We deliver worldwide
✓ Super speedy express shipping
Claims & Returns
✓ Free return shipping on orders of €40 or more within Germany
✓ 14 days right of return
✓ Easy and hassle-free
back to top