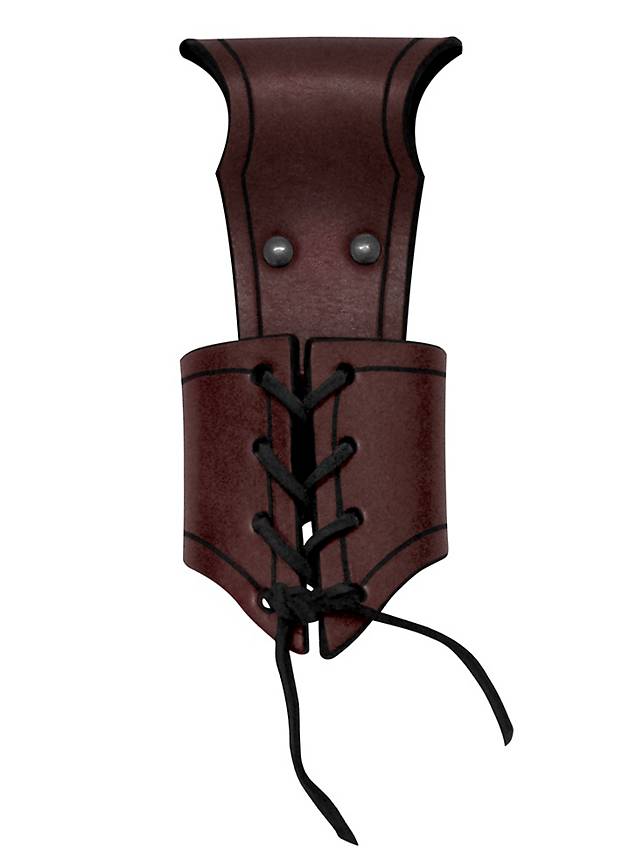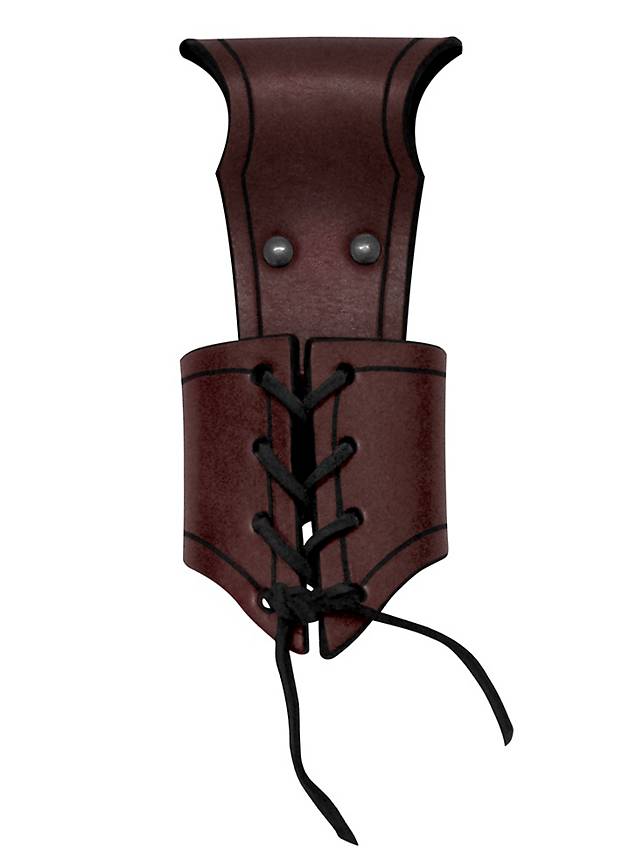 Weapon Holder with Lacing - Page - Colour: Brown Brown
A weapon holder, also called a sword frog, is one of the basic pieces of equipment for Larp.
Included in delivery
Dagger Frog with Lacing brown, 1-piece
Product Description
High quality leather products from Andracor, handcrafted in Berlin. Available in black, brown, green and red.
Sleek and stylish weapon holder complete with belt loop. The lacing is easily adjusted to fit your weapon of choice as well as as being complete with a useful belt loop for easy access.
All Andracor products have been designed and handmade in Berlin since 1999. Strict selection of high-quality materials and our experienced craftsman guarantee consistent high quality.
Dagger Frog with Lacing brown, 1-piece
Material
Genuine leather
Payment & Support
✓ Fast and secure payment
✓ Payment options incl. PayPal and invoice
✓ 24/7 service and ordering
Orders & Shipping
✓ Free of charge on orders of €30 or more within Germany
✓ We deliver worldwide
✓ Super speedy express shipping
Claims & Returns
✓ Free return shipping on orders of €40 or more within Germany
✓ 14 days right of return
✓ Easy and hassle-free
Reviews
Weapon Holder with Lacing - Page - Colour: Brown
(1)
5 out of 5 stars
back to top