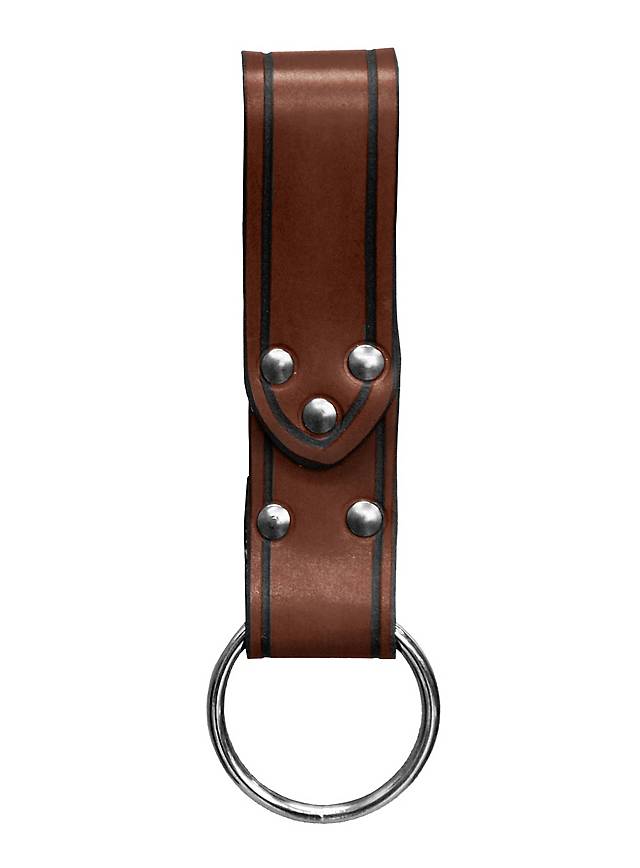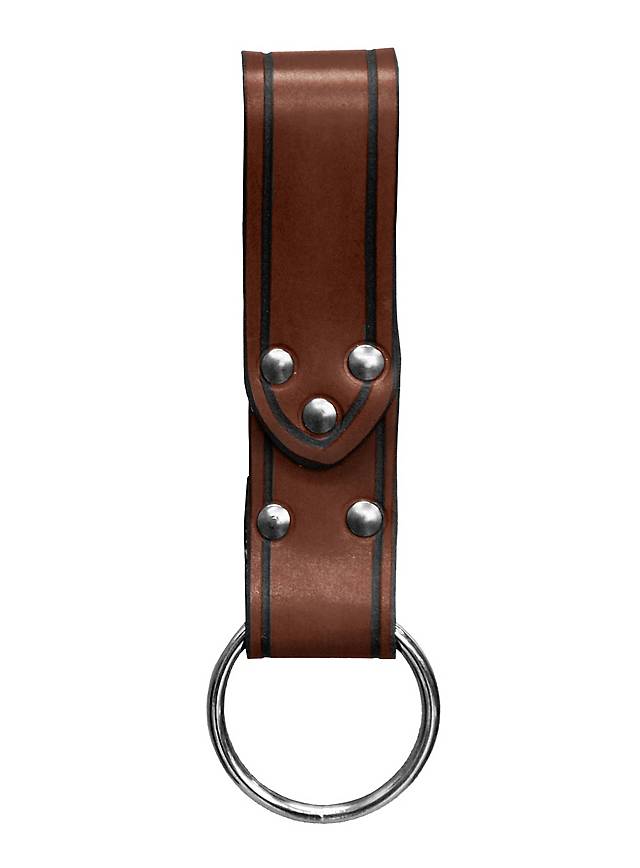 Belt Loop with Ring - Colour: Brown Brown
High quality leather axe holder from Andracor, handcrafted in Berlin
Included in delivery
Brown belt loop with ring, 1-piece
Product Description
Keep your Axe in place! Brown leather belt loop with metal ring and grooved decoration. Handcrafted of heavy grade leather, versatile accessory.
The brown belt loop is approx. 15 cm long, with ring approx. 19 cm long.
At first glance it seems rather nondescript. Handcrafted from vegetable tanned, heavy grade leather with a thickness of 3 - 4 mm, our Belt Loop with Ring fits on belts up to 6 cm wide. But aside from this, it demonstrates its usefulness time and again, simply because you can fasten all kinds of things to it! From weapons to hammers and ropes, anything really. Our Belt Loop with Ring is a super useful accessory – it also comes in green, black, and red.
Andracor has been designing and making leather products by hand in Berlin since 1999. Strict selection criteria for choice materials and artisans experienced in working with leather guarantee our high quality level. The products we create are equal to the everyday demands of the world of LARP – and we enjoy wearing them ourselves!
Brown belt loop with ring, 1-piece
Material
Genuine leather
Payment & Support
✓ Fast and secure payment
✓ Payment options incl. PayPal and invoice
✓ 24/7 service and ordering
Orders & Shipping
✓ Free of charge on orders of €30 or more within Germany
✓ We deliver worldwide
✓ Super speedy express shipping
Claims & Returns
✓ Free return shipping on orders of €40 or more within Germany
✓ 14 days right of return
✓ Easy and hassle-free
back to top