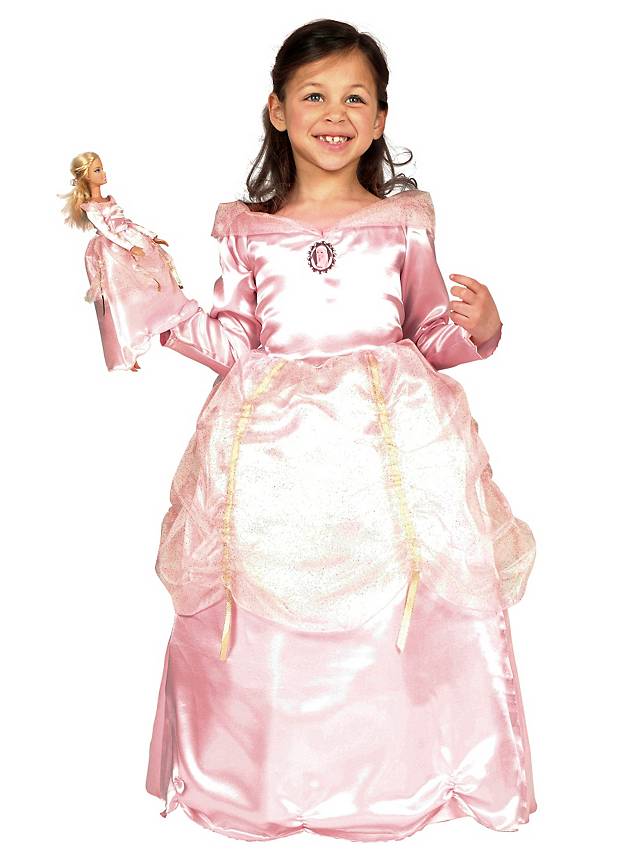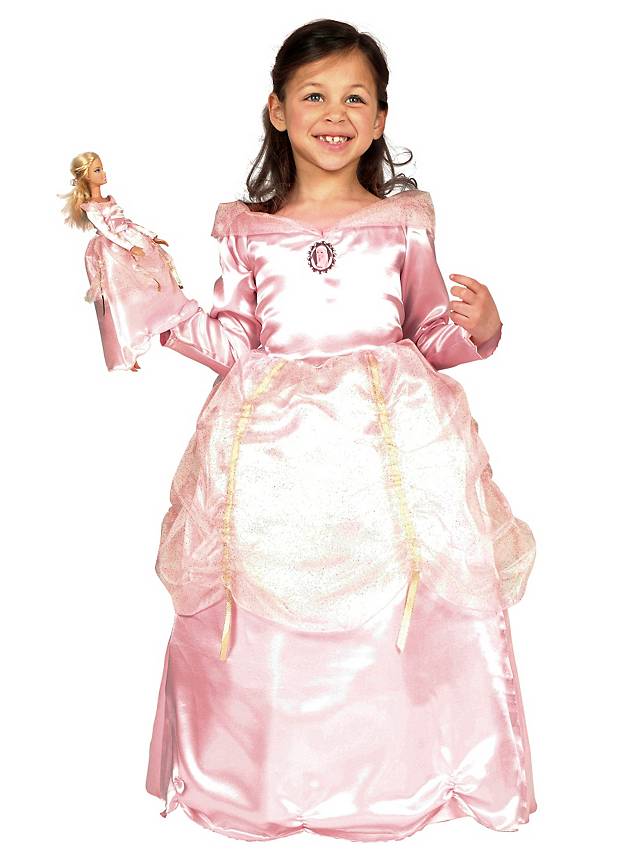 Barbie Princess pink Kids Costume
Original Barbie – dress up like your Barbie doll!
Included in delivery
Kids costume, 2-piece
With pink princess dress
With matching doll dress
Without any other costume pieces or accessories shown
Product Description
Original Barbie kids costume including matching doll dress. Dress like your Barbie doll and dress your Barbie doll like you in a dress fit for a princess!
Kids costume, 2-piece
With pink princess dress
With matching doll dress
Without any other costume pieces or accessories shown
Material
67% polyester, 33% polypropylene
You may also like:
-50%
Star Wars Muscle Darth Maul
Kids Costume
59,90 €
from 29,90 €
-60%
Miss Popeye
Costume
49,90 €
from 19,90 €
Morticia Addams
Wig
24,90 €
Afro Deluxe black
Wig
44,90 €
Kryolan Glamour Sparks silver
Make-up
12,90 €
-13%
Scream
Costume
39,90 €
34,90 €
-29%
Scary Skin white
Special Effect
6,90 €
4,90 €
-22%
Platform Shoes black
Shoes
44,90 €
from 34,90 €
Original Supergirl
Kids Costume
44,90 €
Cowboy
Kids Costume
54,90 €
Kryolan Waterproof Mascara black
Make-up
14,90 €
-56%
Sequin Shoes silver
Shoes
44,90 €
from 19,90 €
Demon Ears
Ears
14,90 €
Blues Brothers
Costume
from 74,90 €
-65%
Pirate
Kids Wig
16,90 €
5,90 €
-20%
Soul Diva
Costume
49,90 €
39,90 €
Whistle
Accessory
2,90 €
Pirate Pistol
Replica Weapon
44,90 €
-15%
Star Trek Phaser
Toy Weapon
19,90 €
16,90 €
Bony witches broom stick
Accessory
11,90 €
Fairy Tale Princess
Kids Costume
54,90 €
Demon Horns
Horns
19,90 €
Striped Tights black & purple
Hosiery for Kids
6,90 €
Golden Pirate Medallion
Jewelry
14,90 €
Payment & Support
✓ Fast and secure payment
✓ Payment options incl. PayPal and invoice
✓ 24/7 service and ordering
Orders & Shipping
✓ Free of charge on orders of €30 or more within Germany
✓ We deliver worldwide
✓ Super speedy express shipping
Claims & Returns
✓ Free return shipping on orders of €40 or more within Germany
✓ 14 days right of return
✓ Easy and hassle-free
Reviews
Barbie Princess pink Kids Costume
(1)
4 out of 5 stars
back to top