Sold out
Don't be sad. You might like these alternatives: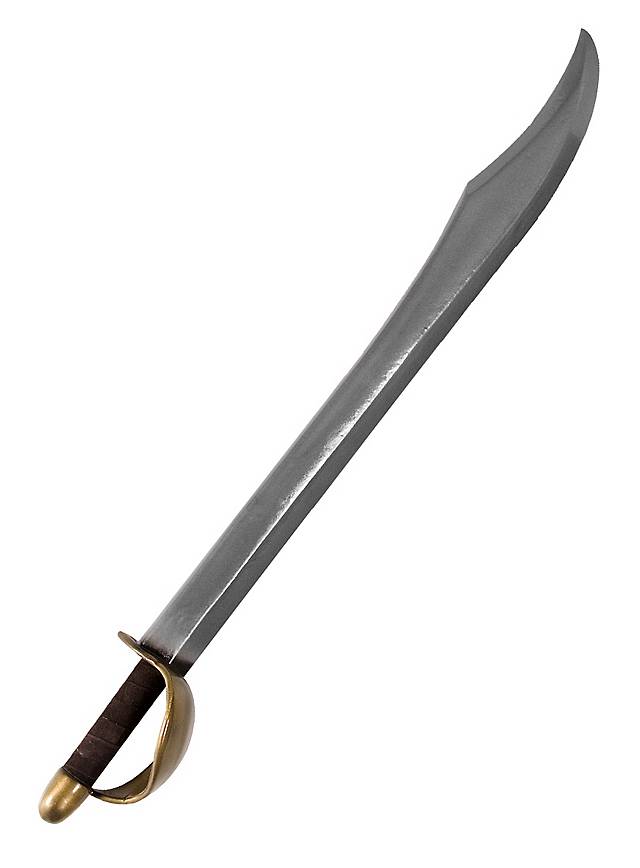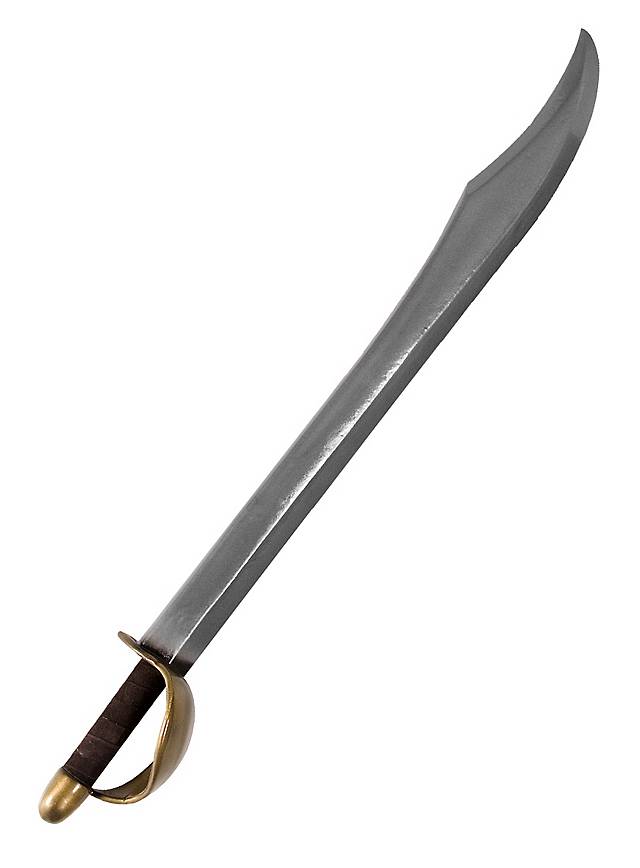 Sabre - Argallo
Classic Pirate Sabre Larp weapon.
Included in delivery
Product Description
This pirate saber looks like it could tell many tales of battles on the seven seas! The hard rubber grip is wrapped with genuine leather for increased comfort and the basket is a hand guard. This LARP weapon is well-balanced to guarantee excellent control. And the rod at the core is made of lightweight, stable fiberglass while the point is made of high strength, harmless Kevlar. This pirate saber is perfect for buccaneers of all stripes and fantasy characters as well.
Material
Fiberglass core, PE foam with latex layer, flexible paint coating
You may also like:
Buccaneer
Wig
29,90 €
Pirate Parrot
Accessory
11,90 €
White Cream Make-Up
Make-up
4,90 €
Marine Pistol
Replica Weapon
34,90 €
Powder Horn
Accessory
29,90 €
-15%
Admiral Nelson
Costume
199,00 €
from 169,00 €
Brush-On Mastix Spirit Gum
Special Effect
4,90 €
Foam Weapon Frog black
Foam Weapon
24,90 €
-28%
Sexy Mistress Pirate
Costume
139,00 €
99,90 €
-33%
Zombie Pirate
Wig
29,90 €
19,90 €
Pirate Skull Medallion
Jewelry
16,90 €
-43%
Theatre Blood
Special Effect
6,90 €
3,90 €
Short sword - Trench Knife
74,90 €
Pirate Kit
Accessory
5,90 €
Pirate Boots Men brown
Shoes
79,90 €
Spiderweb Goblet
Decoration
4,90 €
Pirate Boots Men black
Shoes
79,90 €
Throwing knife - Bootknife
Foam Weapon
12,90 €
Golden Pirate Medallion
Jewelry
14,90 €
Money Pouch with Gold Coins
Accessory
4,90 €
-24%
Zombie Pirate Wig
Wig
16,90 €
12,90 €
Payment & Support
✓ Fast and secure payment
✓ Payment options incl. PayPal and invoice
✓ 24/7 service and ordering
Orders & Shipping
✓ Free of charge on orders of €30 or more within Germany
✓ We deliver worldwide
✓ Super speedy express shipping
Claims & Returns
✓ Free return shipping on orders of €40 or more within Germany
✓ 14 days right of return
✓ Easy and hassle-free
back to top