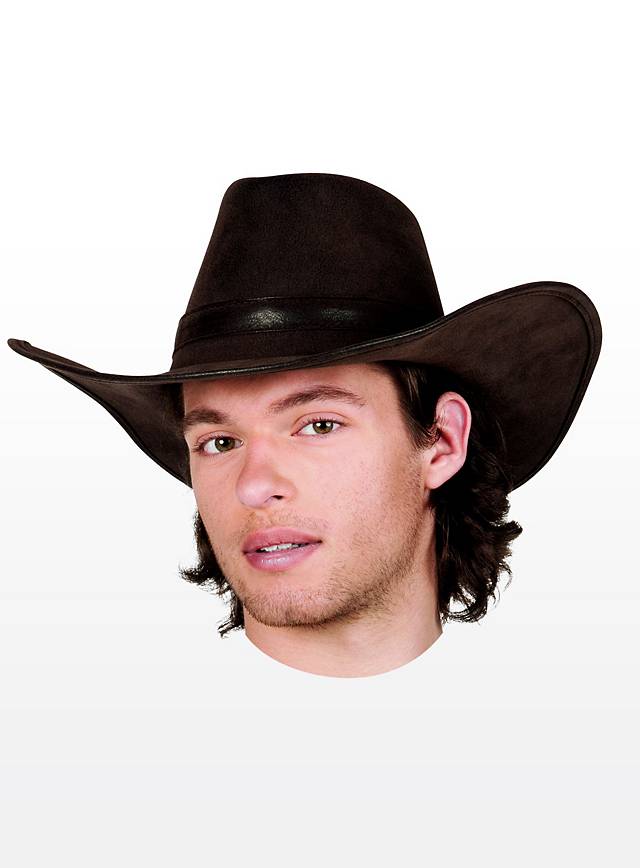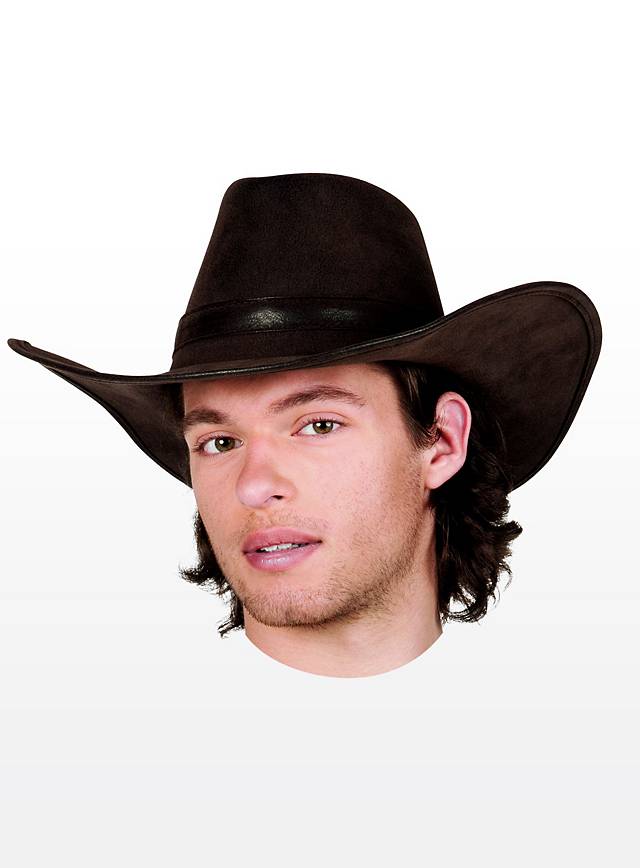 Rodeo Hat
Included in delivery
Product Description
Cowboys like to wear a rodeo hat like this one! Made of imitation leather in warm brown, it fits a head circumference of up to 60 cm.
When you see someone with no hat on standing over a freshly tied calf, you can be sure you're looking at a cowboy who has just thrown his rodeo hat in the air with pleasure. A rodeo hat is slightly different from a cowboy hat because it doesn't have a chin strap. You don't want something flapping between your shoulders when you're in the rodeo ring! Our rodeo hat comes in a warm brown color and is made of fabric that looks like rugged leather. It has a matching hat band. Fits head sizes 55 - 60 cm. An important accessory for all cowboys!
Material
100% polyester
You may also like:
Classic Cowboy Hat
Accessory
11,90 €
Cowboy Bandana red
Accessory
4,90 €
Zombie Pirate Wig
Wig
16,90 €
Texan Hat
Accessory
39,90 €
Golden Pirate Medallion
Jewelry
14,90 €
Cowboy Colt
Replica Weapon
99,90 €
Western Heroine
Wig
19,90 €
Colt "US Cavalry"
Replica Weapon
99,90 €
-17%
Lich
Make-up
5,90 €
4,90 €
Pilot Hat black
Accessory
24,90 €
-43%
Theatre Blood
Special Effect
6,90 €
3,90 €
Peacemaker Colt classic
Replica Weapon
79,90 €
-13%
Western Girl
Costume
79,90 €
69,90 €
-22%
Blood Spray
Special Effect
8,90 €
6,90 €
Adventure Hat
Accessory
29,90 €
Texas Hat brown
Accessory
34,90 €
-13%
Devil's Bride
Costume
149,00 €
from 129,00 €
Revolver - Colt Peacemaker, silver
Replica Weapon
69,90 €
-24%
Cowboy Hat brown
Accessory
16,90 €
12,90 €
-20%
Aviator Glasses rainbow blue
Accessory
14,90 €
11,90 €
Morphsuit black
Costume
39,90 €
Nscho-Tschi
Costume
59,90 €
Gloves white
Accessory
3,90 €
Payment & Support
✓ Fast and secure payment
✓ Payment options incl. PayPal and invoice
✓ 24/7 service and ordering
Orders & Shipping
✓ Free of charge on orders of €30 or more within Germany
✓ We deliver worldwide
✓ Super speedy express shipping
Claims & Returns
✓ Free return shipping on orders of €40 or more within Germany
✓ 14 days right of return
✓ Easy and hassle-free