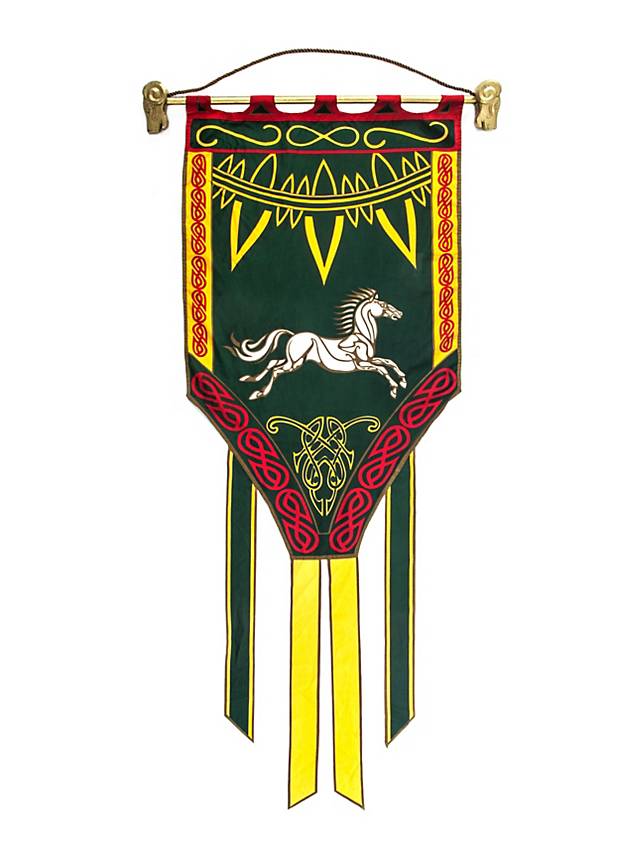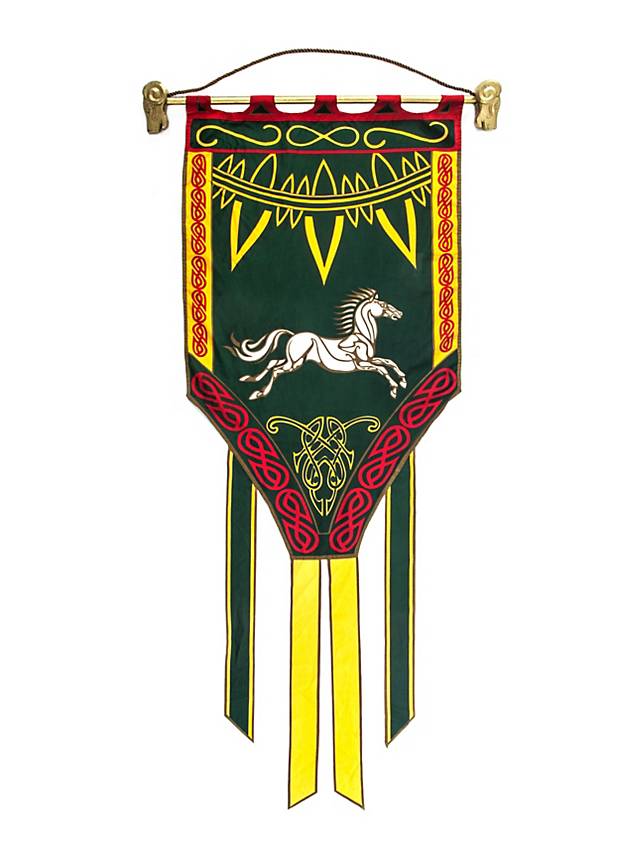 Lord of the Rings Eomer Banner
Original licensed product from Lord of the Rings
Included in delivery
Lord of the Rings Eomer banner, 1-piece
Product Description
Impressive Eomer banner from the Lord of the Rings movie. Hanging system includes golden rod with hand carved ram heads! Approx. 66x185 cm, high quality print!
The impressive banner of Eomer, the future king of Rohan, is radiant in an elaborate print with brilliant colors.
The original, licensed Lord of the Rings Eomer Banner measures 185x66 cm (lxw).
Lord of the Rings Eomer banner, 1-piece
Material
100% polyester
Payment & Support
✓ Fast and secure payment
✓ Payment options incl. PayPal and invoice
✓ 24/7 service and ordering
Orders & Shipping
✓ Free of charge on orders of €30 or more within Germany
✓ We deliver worldwide
✓ Super speedy express shipping
Claims & Returns
✓ Free return shipping on orders of €40 or more within Germany
✓ 14 days right of return
✓ Easy and hassle-free
Reviews
Lord of the Rings Eomer Banner
(1)
5 out of 5 stars
back to top