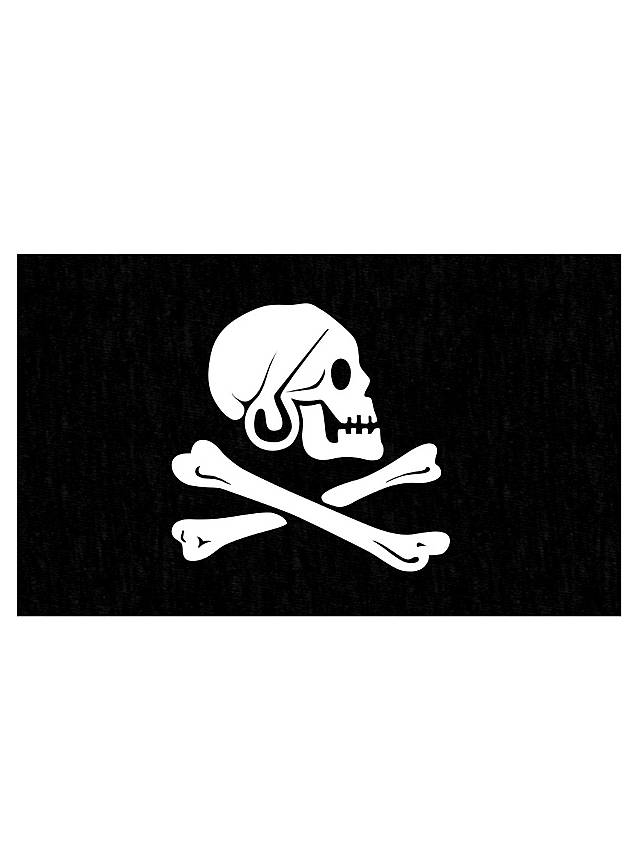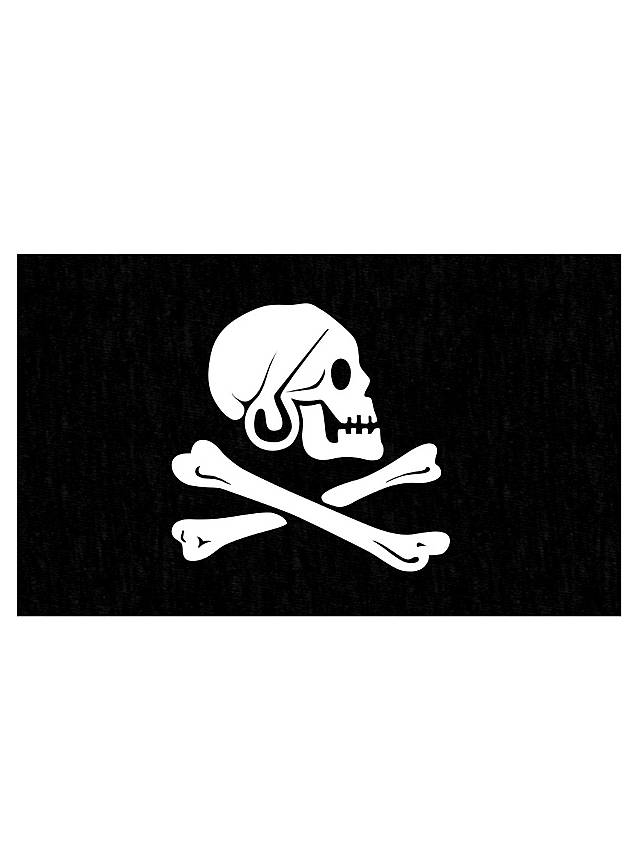 Pirate Flag - Henry Avery
Authentic jolly roger flag replica of the English pirate
Included in delivery
Flag - Henry Avery, 1-piece
Product Description
A pirate flag classic! Pirate Henry Every's flag from the 17th century, 160 x 88 cm. With eyelets for fastening.
Considering its history, the Henry Every pirate flag is the ideal accessory for true pirates. Not to mention it's a visual knock-out! Henry Every, also known as Henry Bridgeman and Long Ben, was a well-known English pirate in the 17th century. After a mutiny, Every was named captain by his crew members and in the course of his career as a buccaneer not only boarded many a ship of the British fleet but also managed to loot the valuable Fatah Mohammed and Gang-i Sawai, pilgrim ships loaded with treasure.
This warhorse of the high seas had a trademark: the Henry Every pirate flag with its characteristic skull, bandana and earring. This Henry Every pirate flag is an authentic replica of the original and has two large eyelets on the side for raising it loud and proud on the flagpole. With our Henry Every pirate flag you've pulled a true-to-style, historically authenticated addition to your next pirate theme party ashore.
Approx. 160 cm x 88 cm.
Flag - Henry Avery, 1-piece
Material
100% polyester
Payment & Support
✓ Fast and secure payment
✓ Payment options incl. PayPal and invoice
✓ 24/7 service and ordering
Orders & Shipping
✓ Free of charge on orders of €30 or more within Germany
✓ We deliver worldwide
✓ Super speedy express shipping
Claims & Returns
✓ Free return shipping on orders of €40 or more within Germany
✓ 14 days right of return
✓ Easy and hassle-free
Reviews
Pirate Flag - Henry Avery
(1)
5 out of 5 stars
back to top