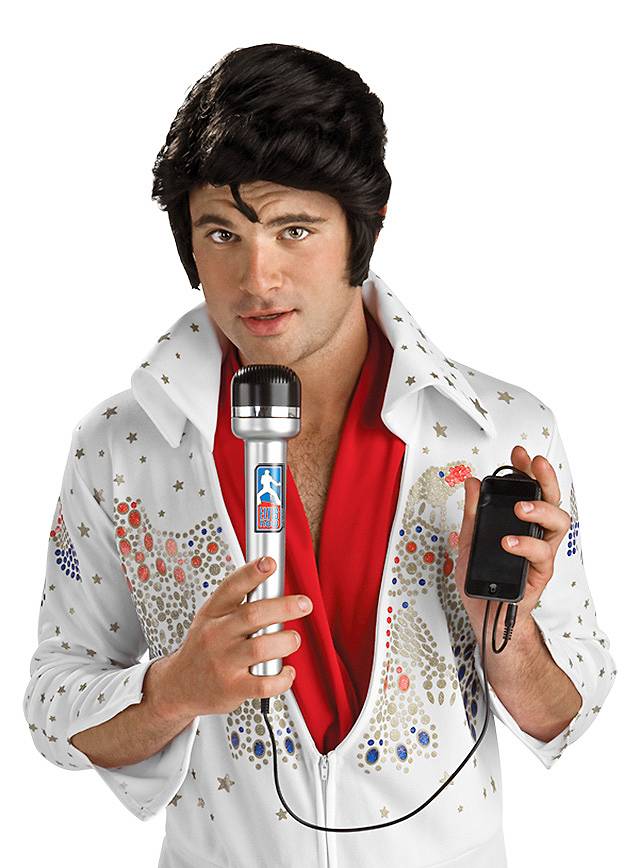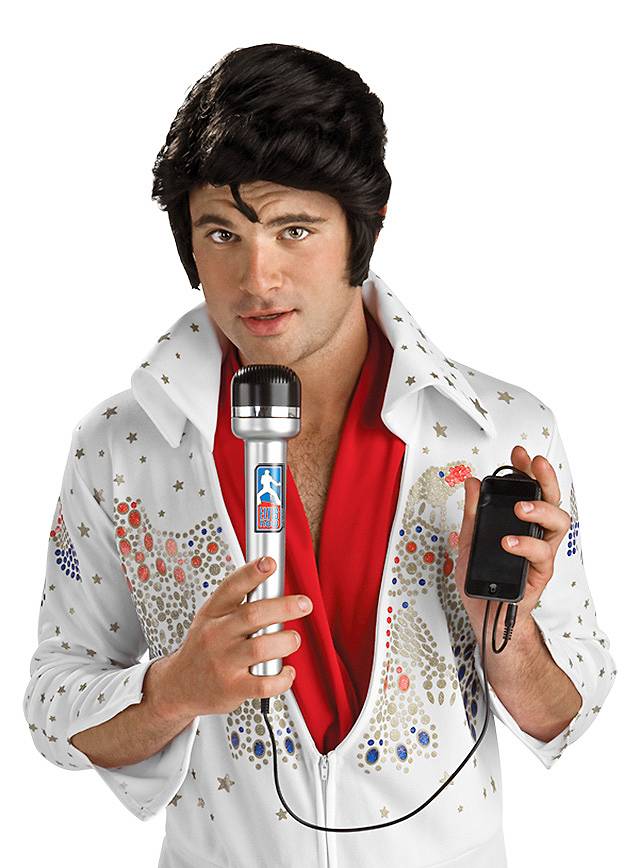 Elvis Microphone MP3 Speakers
Original licensed accessory in Elvis Presley style!
Included in delivery
Elvis Microphone, MP3 speakers, 2-piece
With microphone
With mini jack cable
Without batteries and any other accessories shown
Product Description
The ideal accessory for your Elvis Presley costume. '60s microphone with speaker function – just connect to your MP3 player.
Elvis Microphone, MP3 speakers, 2-piece
With microphone
With mini jack cable
Without batteries and any other accessories shown
You may also like:
Satin Gloves black
Accessory
8,90 €
Pop Singer Shirt black
Costume Part
from 19,90 €
70's Platform Shoes Men gold
Shoes
69,90 €
Afro Deluxe black
Wig
44,90 €
Feather Boa black
Accessory
7,90 €
-13%
Bourgeois
Wig
39,90 €
34,90 €
Catwoman
Costume
59,90 €
-51%
Bling Rings green
Jewelry
7,90 €
3,90 €
-11%
Flapper Feather Headband
Accessory
8,90 €
7,90 €
Wayfarer Sunglasses
Accessory
9,90 €
Crooner Sequined Suit gold
Costume
149,00 €
-50%
Madcap Dress
Costume
79,90 €
39,90 €
King Size Sideburns
Beard available in 6 colors
29,90 €
Blues Brothers Glasses
Accessory
8,90 €
-20%
Elvis
Costume
99,90 €
from 79,90 €
Elvis Cape
Costume Part
39,90 €
-43%
Sexy Miss Elvis
Costume
69,90 €
39,90 €
-20%
The King's 70's Sunglasses gold
Accessory
9,90 €
7,90 €
-11%
King of Rock
Wig
44,90 €
39,90 €
Payment & Support
✓ Fast and secure payment
✓ Payment options incl. PayPal and invoice
✓ 24/7 service and ordering
Orders & Shipping
✓ Free of charge on orders of €30 or more within Germany
✓ We deliver worldwide
✓ Super speedy express shipping
Claims & Returns
✓ Free return shipping on orders of €40 or more within Germany
✓ 14 days right of return
✓ Easy and hassle-free
back to top