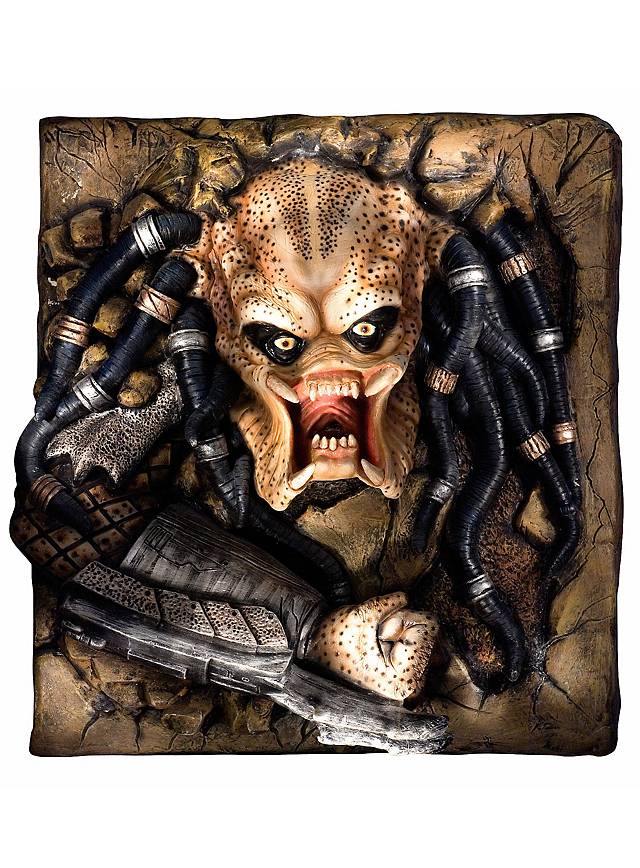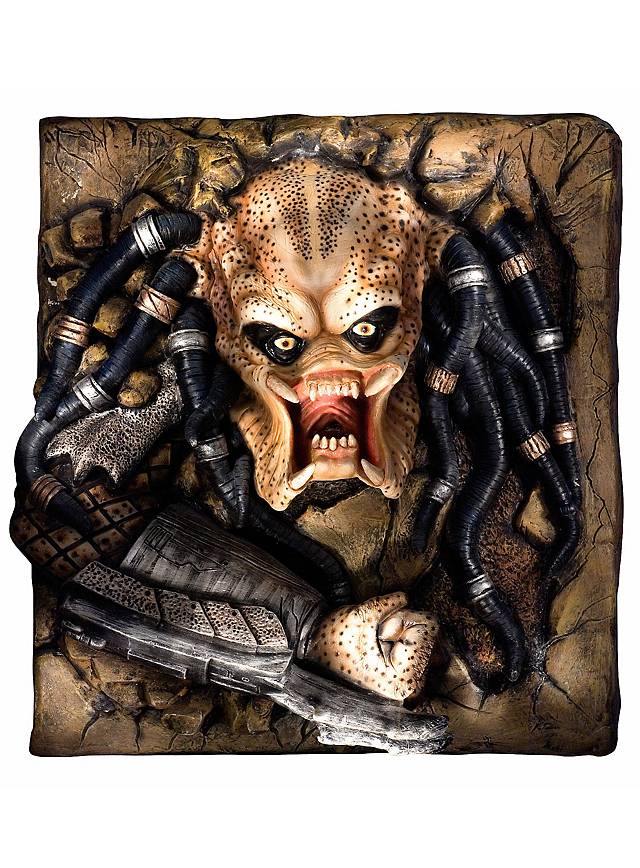 Predator Wall Decoration
Included in delivery
Predator wall decoration, 1-piece
Product Description
Predator wall decoration, original licensed product from Aliens vs. Predator 2. Size: 75x65 cm. The special guest at your next horror party.
The shortest distance between two points is a straight line. Of course the Predator, the best hunter in the universe, knows this rule. And sometimes when the prey is sitting in a bunker surrounded by an arsenal, the Predator does the unexpected – and goes straight through the wall. Head first.
Our Predator wall decoration will make the hearts of all real fans beat faster. Measuring 75x65 cm (lxw), the Predator will have to hang in a prominent place on your wall. The front is crafted in detail and painted with care to make sure that the Predator looks extremely realistic. You can gaze at his skin, eyes, teeth and wild dreadlocks for hours and some new detail will still be able to catch your eye. And once the Predator has found its way to your wall, it will also mesmerize your horror party guests.
Predator wall decoration, 1-piece
Payment & Support
✓ Fast and secure payment
✓ Payment options incl. PayPal and invoice
✓ 24/7 service and ordering
Orders & Shipping
✓ Free of charge on orders of €30 or more within Germany
✓ We deliver worldwide
✓ Super speedy express shipping
Claims & Returns
✓ Free return shipping on orders of €40 or more within Germany
✓ 14 days right of return
✓ Easy and hassle-free
back to top